Do you sometimes feel like you have nothing to wear in your seemingly endless closet? Or, on the other hand, are overwhelmed by having way too many choices? There is an affordable and environmentally conscious solution to these problems – creating a versatile, seasonless capsule closet.
It's time to leave the clothing pieces you don't wear anymore in the past and start 2023 by building your own capsule wardrobe.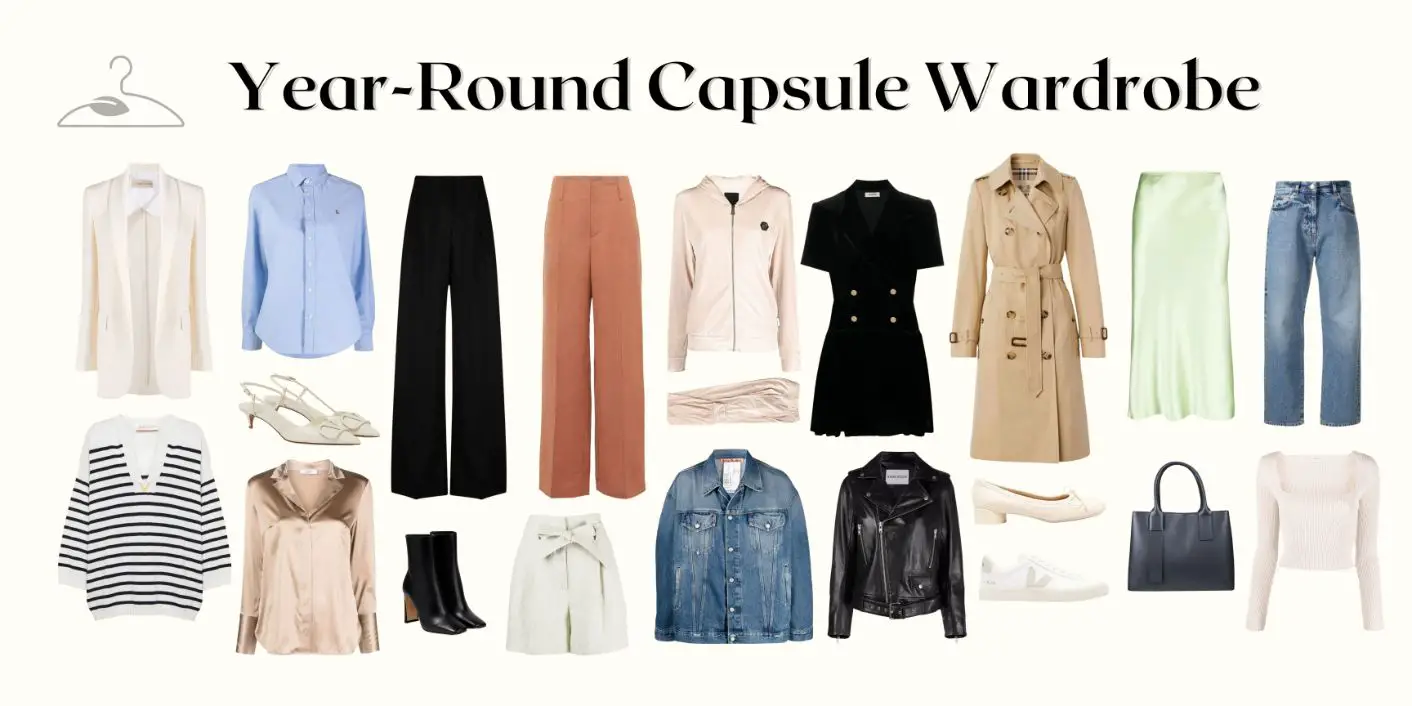 What to Include in an All Year Round Capsule Wardrobe?
To build a realistic year round capsule wardrobe that goes well with all seasons, it's crucial to select multi-functional pieces that will work for various occasions. So, let's dive into our selection of classic must-haves that you should include in your closet: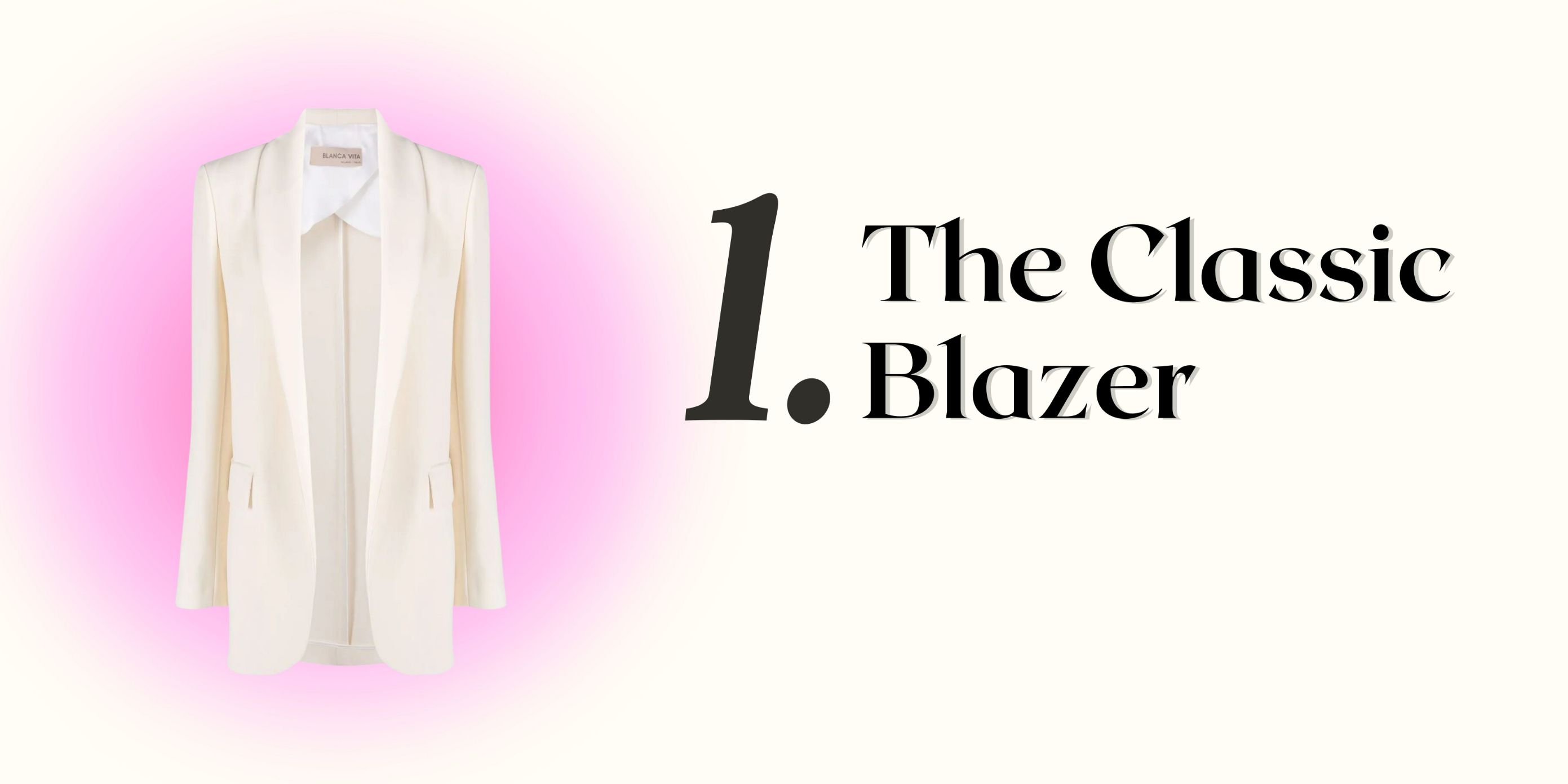 1. The Classic Blazer
A black, navy, or grey, single-breasted blazer is the ultimate classic, especially for corporate ladies. It can be worn with a pair of structured, vibrant pants or paired with a cocktail dress for an evening look.
Yet, before you invest in this versatile staple, make sure that it fits you right. If you're going for an oversized look, make sure that the blazer isn't too bulky, so that you can pair it with dressier looks.
However, if you're going for the standard fit, opt for a blazer that's not too tight or too loose. If you can button it up easily without their unfastening along the way, that is a good indicator of the ideal fit.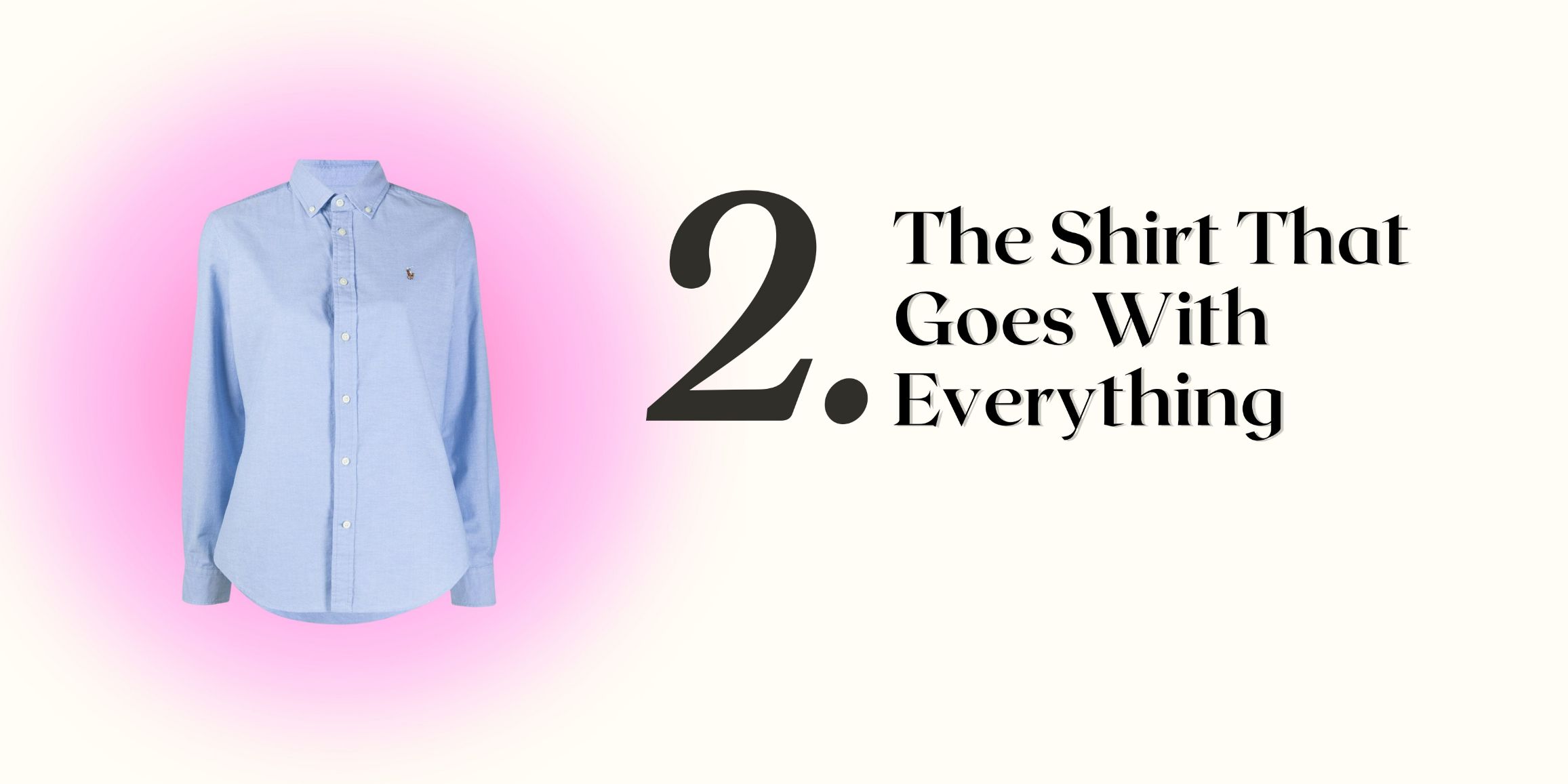 2. A Shirt That Goes with Everything
This can be a plain, plaid shirt, a shirt with a design, a crop top, or anything you want really. If it fits, it fits. There really isn't anything better than a shirt that goes with every one of your outfits.
When it comes to the materials of the shirt, aim for organic cotton for a crisp look. Alternatively, choose silk or linen for a flowy, delicate feel. If your lifestyle allows for dressier outfits, you can also incorporate florals, statement collars, and unique sleeves into the shirt's design.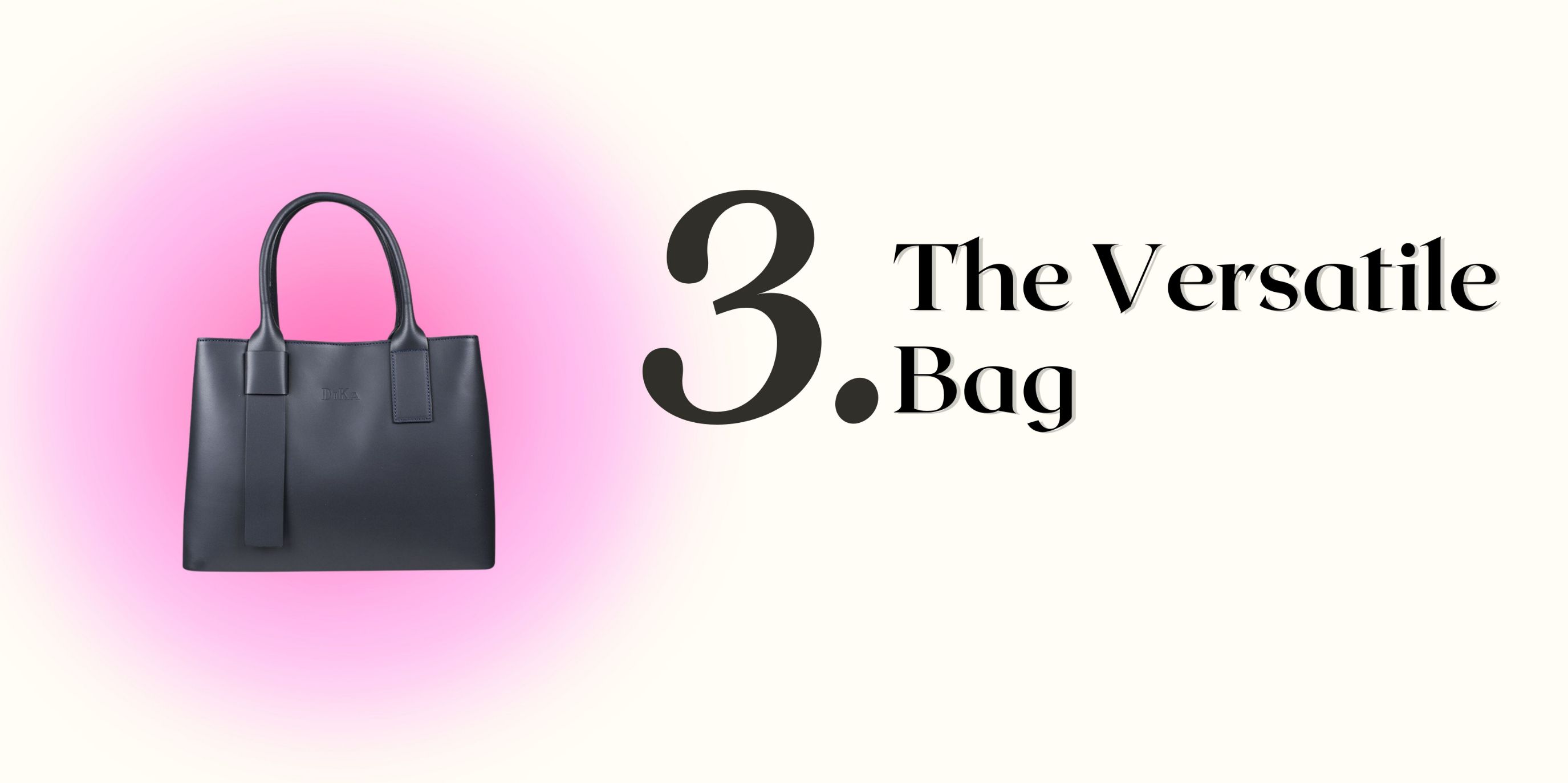 3. A Versatile Bag
Whether it's a tote bag, a purse, or a backpack, having a bag that complements you is amazing – and not only because of practical reasons. The right handbag can flatter your figure and overall, take your outfit to the next level.
Besides, it serves a practical purpose. If you're a busy business lady who constantly runs errands or carries files with you, you should totally invest in a large tote bag or an elegant briefcase. However, stay away from overly large or masculine-looking bags, as they may clash with dressy looks and are not as versatile.
Purchasing a bag that lasts while suiting your lifestyle is definitely a win. So, make sure to prioritize full-grain leather bags, which can last for decades with proper care and usage.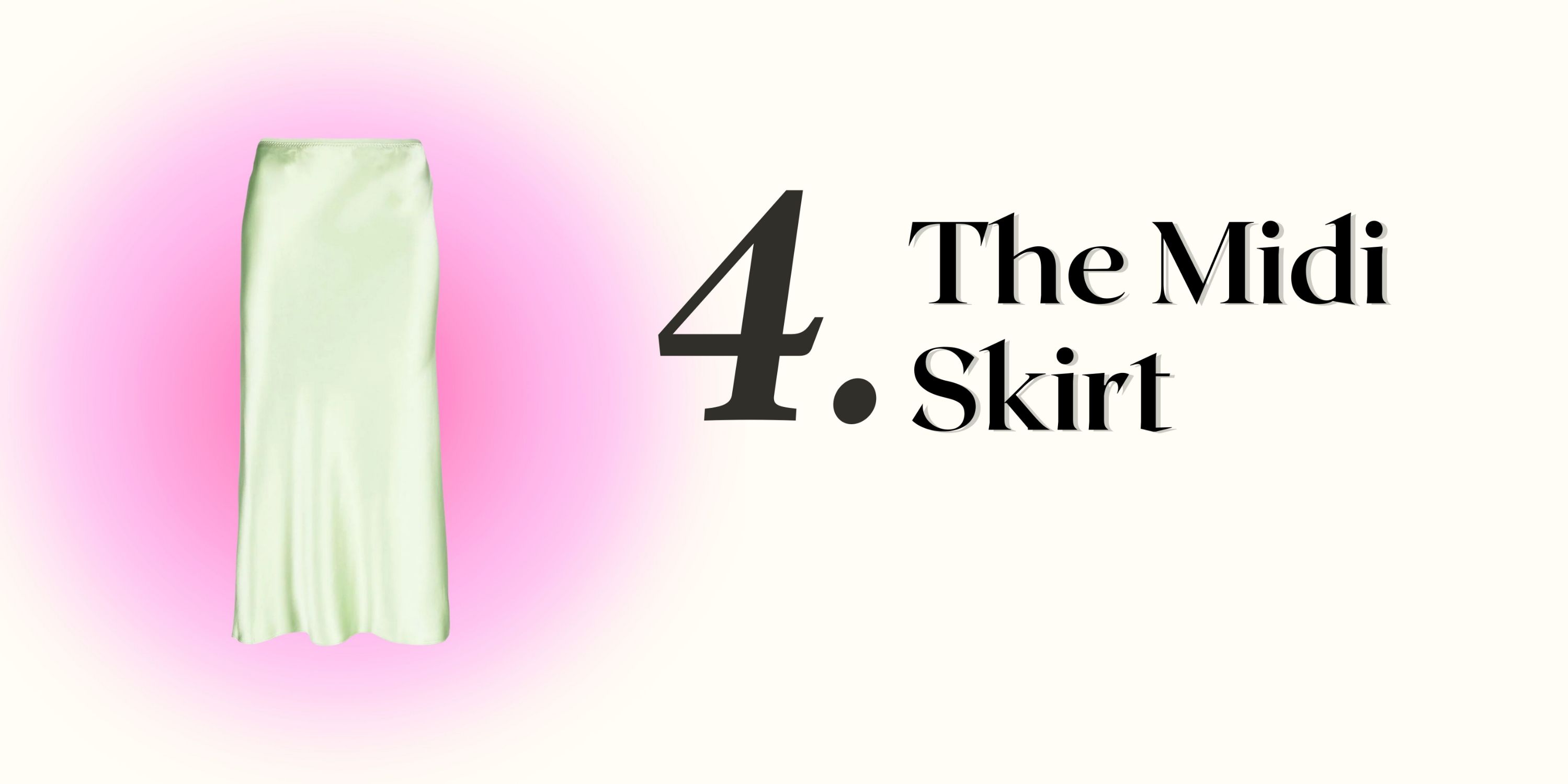 4. A Midi Skirt
A skirt that's not too long nor too short is definitely one to invest in. Midi skirts are notorious for being universally flattering, as they can be worn on any occasion. Unlike mini or maxi lengths, they can spice up your look across all seasons.
A part of the '90s and '00s fashion wave, this classic piece can be paired with vintage sneakers, minimalist shoulder bags, and high heels for eveningwear. Its extra coverage makes it the perfect trans-seasonal piece. In colder months, you can simply throw on a winter jacket and slip a pair of thick tights underneath the midi skirt, and voila! You're ready to go.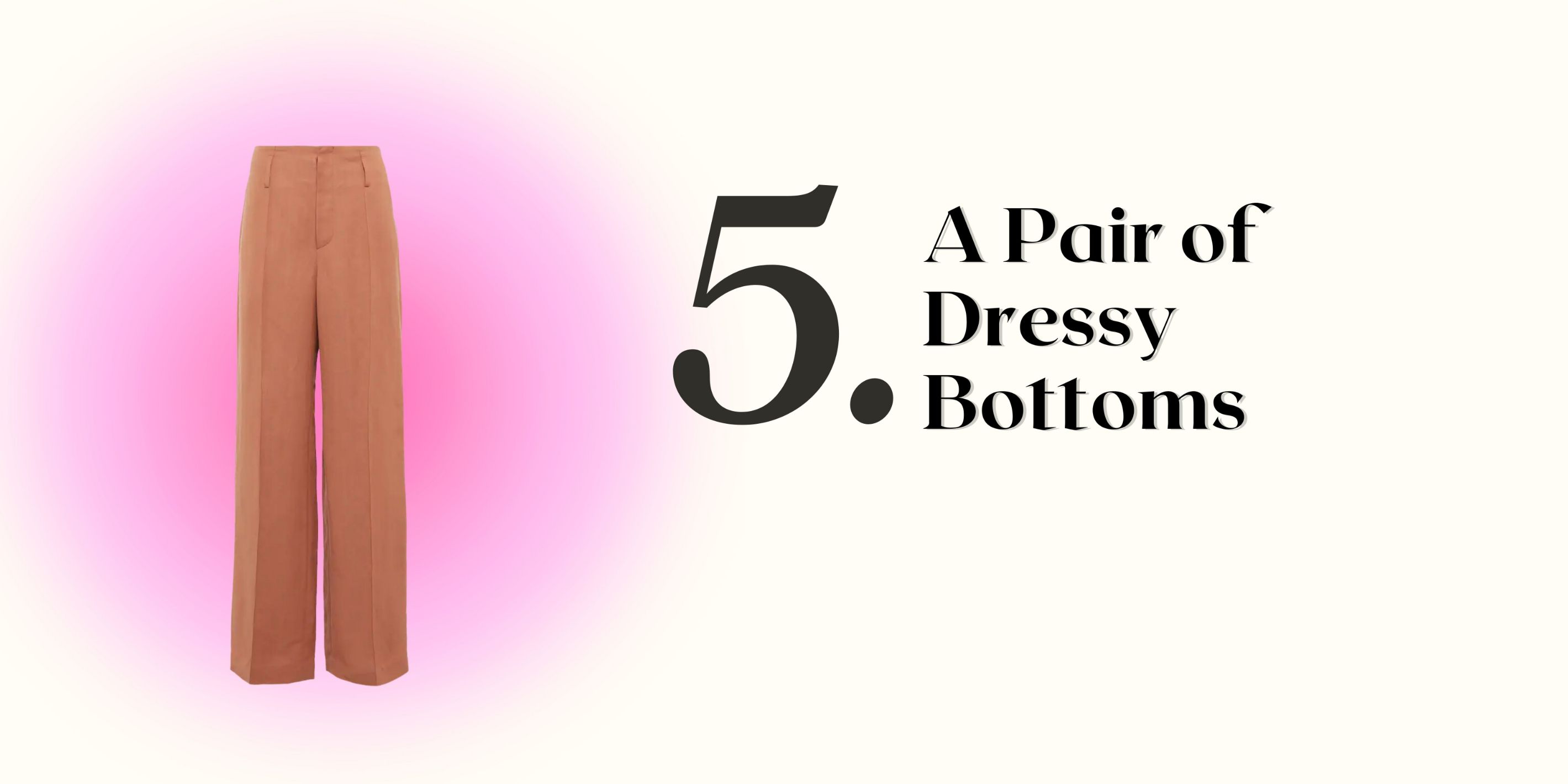 5. A Pair of Dressy Bottoms
This can be anything from a pair of jeans to your favorite pants. Comfortable bottoms are a capsule wardrobe necessity, as most of them fit into the officewear category but can also be worn on basically any occasion. In other words, you can never go wrong with them.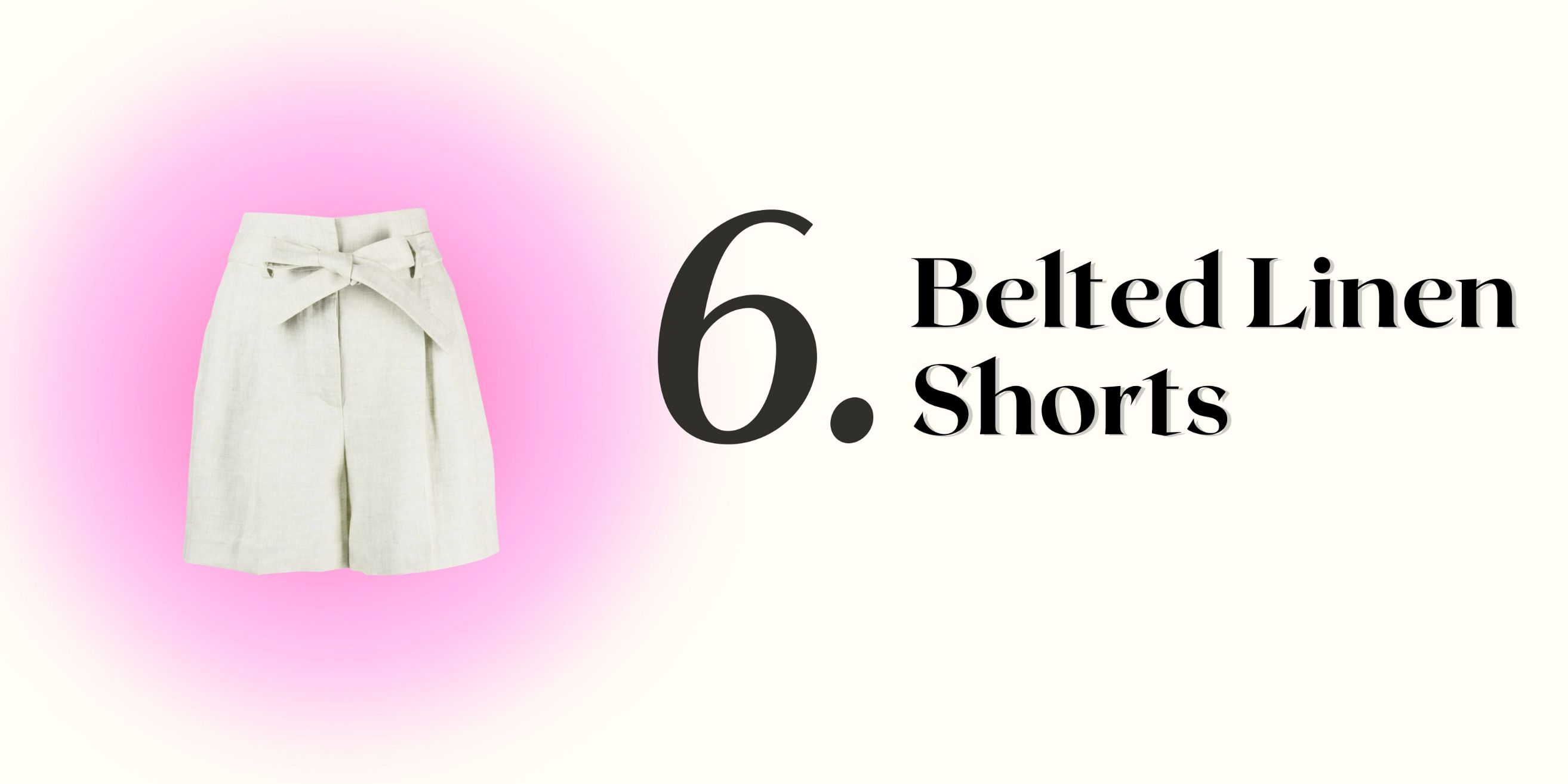 6. Belted Linen Shorts
Be it winter chills or summer heat, a pair of belted linen shorts will carry you through all seasons. You will get a ton of wear out of it if you know how to style it.
In warm summer months, you can pair it with a silk shirt and a pair of ballet flats. In winter months, on the other hand, you can combine it with a pair of sheer or patterned tights for a fool-proof, chic look.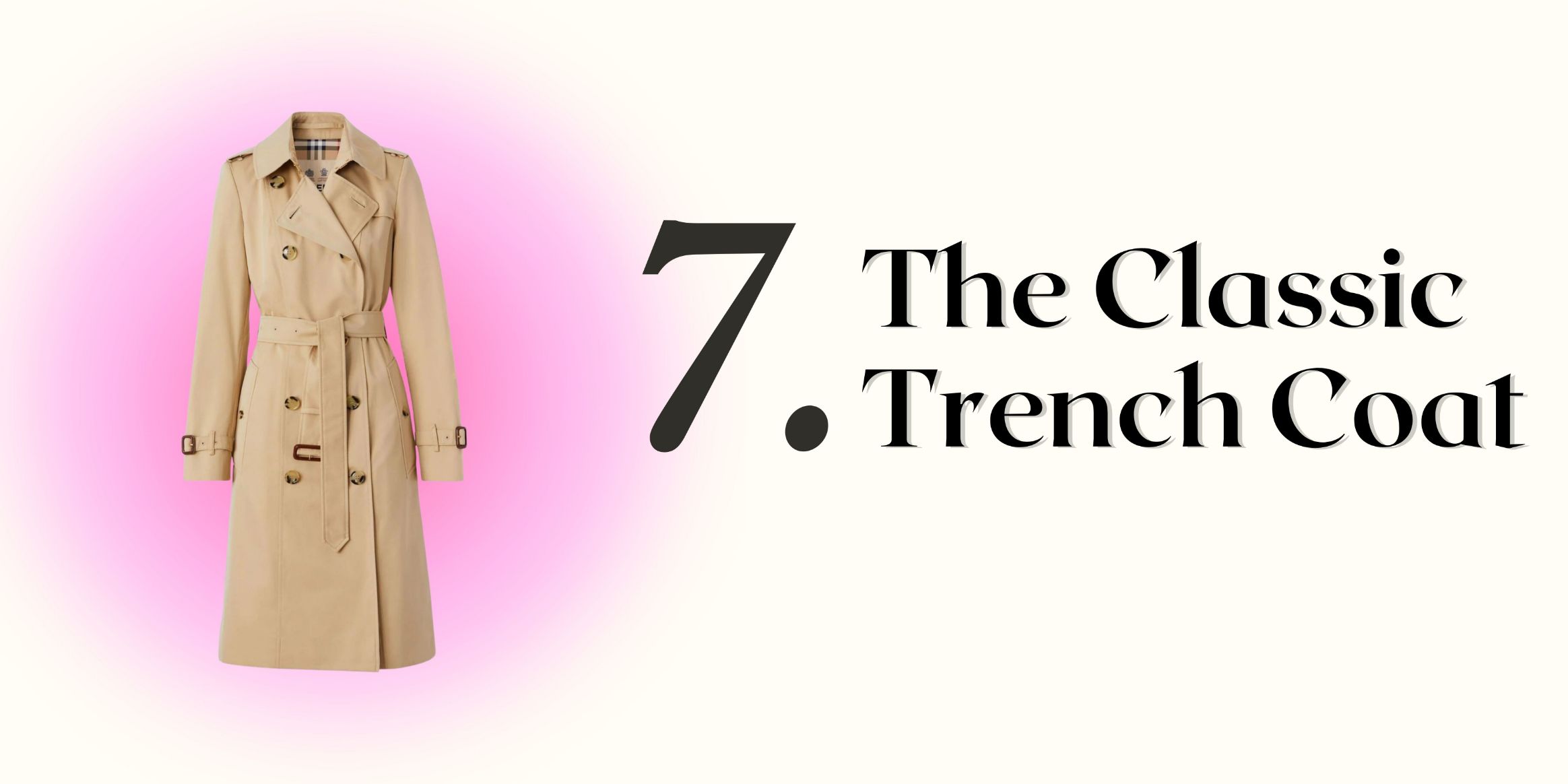 7. The Classic Trench Coat
An all year must-have, the classic trench coat radiates elegance and sophistication. It can carry you through sunny, rainy, or windy weather while serving as a great layering piece. Pair it with an evening dress, relaxed jeans, or a mini skirt – a trench coat will surely help you transition from the everyday to the eveningwear territory in an instant.
Historically, women started wearing trench coats after World War II, due to an excess of military uniforms. However, nowadays, the classic garment has evolved into different styles. So, if you're not happy with the basic, classic look, you can opt for a trench coat with additional designs, such as kimono-inspired sleeves, modern fastenings, elegant capes, or even puffer sleeves.
After all, nothing beats a trench coat in spring or fall as it is an affordable and stylish option that will keep you warm during the transition seasons. It uplifts almost every outfit and gives you a chic look while adding a neutral touch.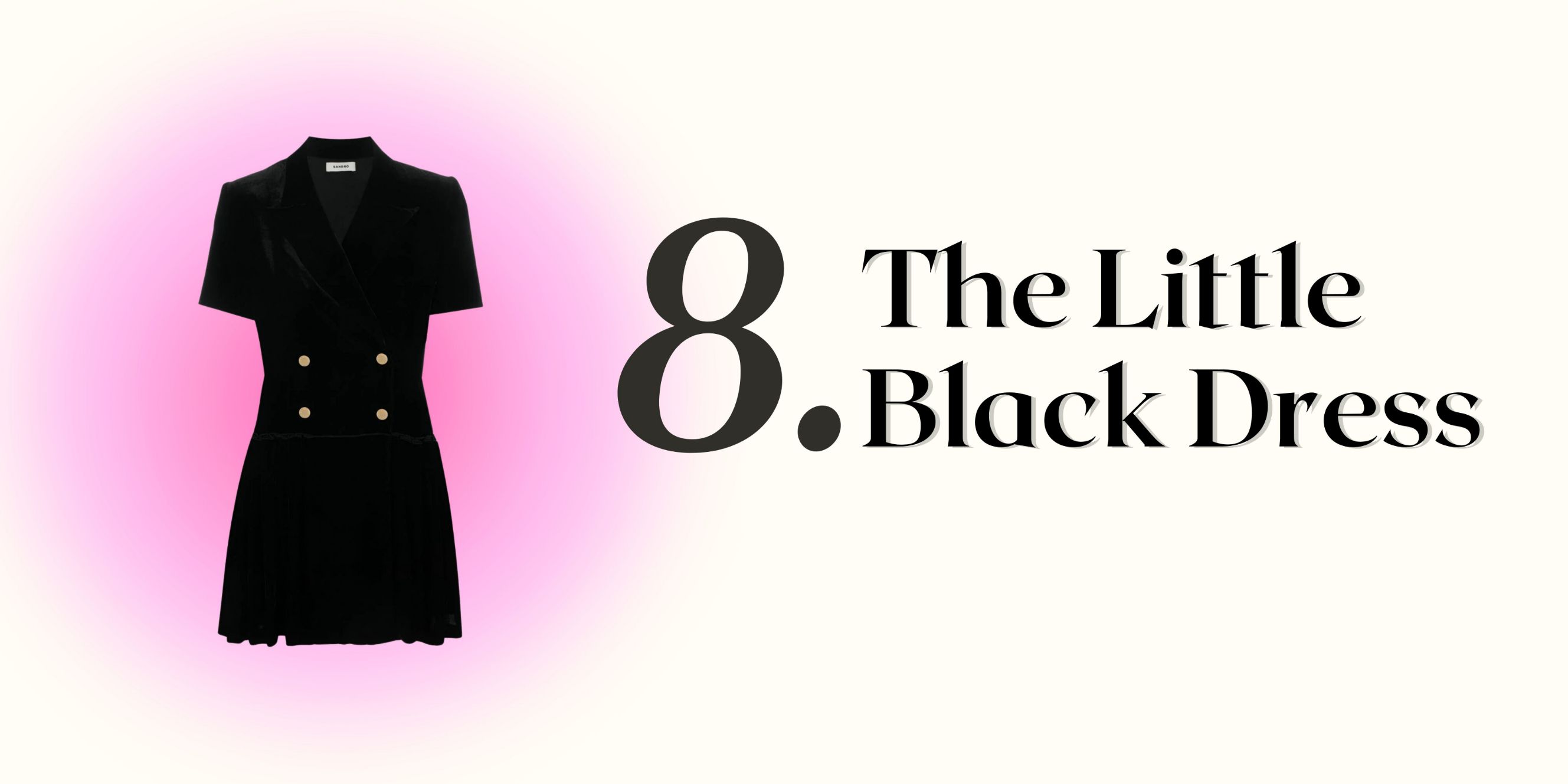 8. The Little Black Dress
The little black dress is one of the must-have pieces of every capsule wardrobe. As an atemporal trend, it remains relevant at all times – no matter the trend cycle. In fact, the dress was popularized in the late 1920s and the 1930s by Coco Chanel, as a garment accessible to all social classes. Ever since, it has become a wardrobe staple that's adaptable to both daytime and evening looks.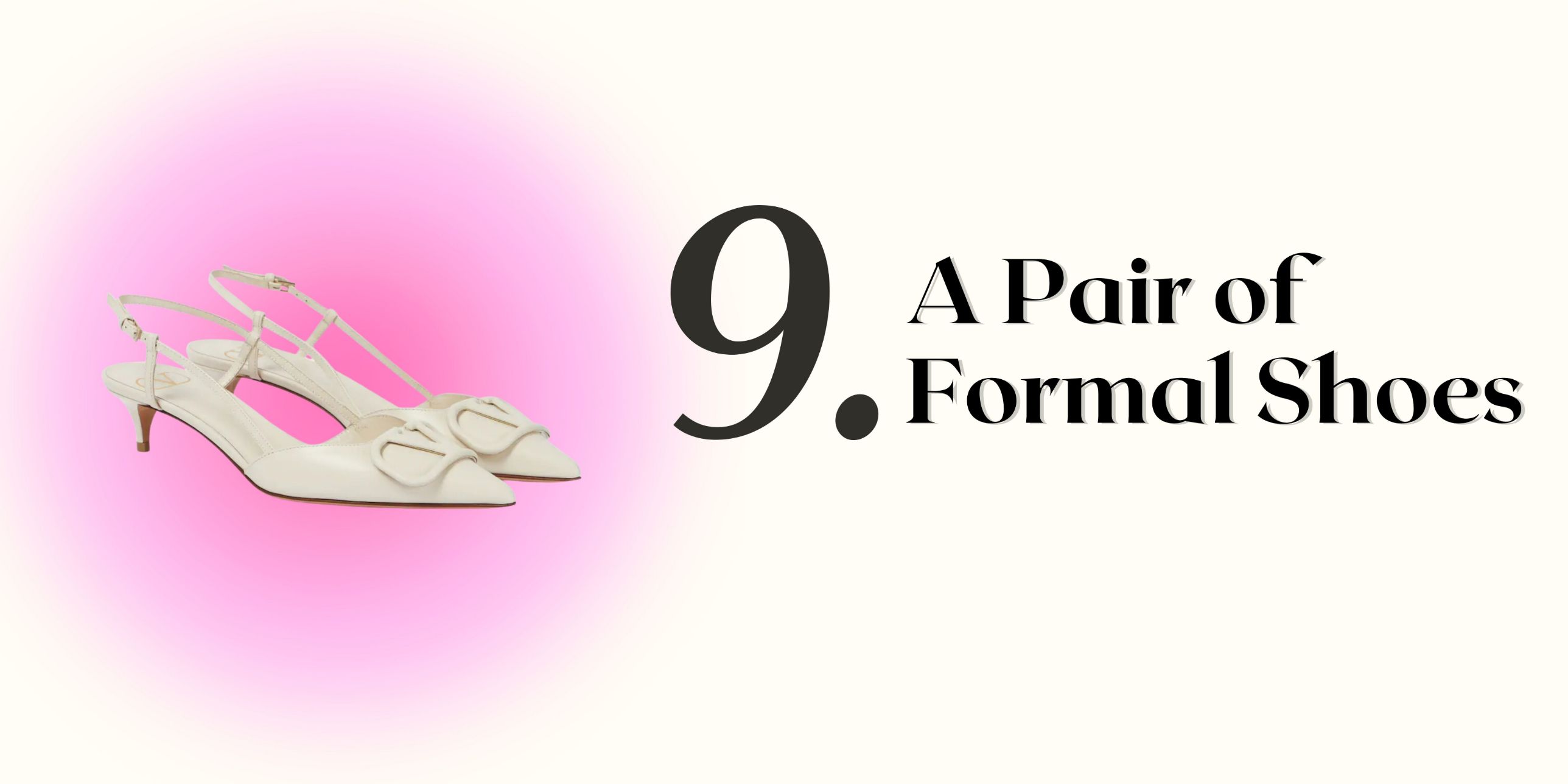 9. Formal Shoes That You Can Walk In
The key to long-lasting wardrobe happiness is staying away from uncomfortable shoes. This is especially important when choosing formal shoes, such as high heels. When picking the right pair, ask yourself – does it pinch my toes? are the heels comfortable to walk in?
Luckily, if you can't find your ideal pair of comfortable stilettos, you can always opt for the kitten heel court or metallic slingbacks. This way, you can keep your look chic when pairing them with elegant eveningwear.
10. The Breton Sweater
Introduced in 1858 as the French Army uniform, the classic striped top is an atemporal trend that passes the test of time. The striped sweater was popularized by Coco Chanel in her 1917 nautical collection, and it overtook women's fashion by storm.
Traditionally, the Breton sweater was made of pure virgin wool to protect fishermen from water and windy weather. As a sustainable fashionista, you should cherish the history of the piece, opting for a 100% wool version of the sweater for your seasonless closet. Wool will ensure that the sweater adjusts to all seasons, as it has the ability to insulate and keep your body temperature stable throughout the year.
11. The Silk Blouse
Ever since the 1890s, the classic silk blouse is a staple that should exist in every woman's closet. With its minimalist elegance, it can be worn in both informal and formal settings – whether it's at corporate events or a night out.
Besides, silk is one of the most sustainable materials, which at some point in history was considered more expensive than gold. It features strong threads that can last a lifetime.
In fact, hundreds of years ago, the Mongolians laced their armor with silk for warmth, durability, and comfort. So, expect to enjoy all these benefits with the decadent silk blouse, as it transports you through history and fills your outfits with impeccable lustrousness.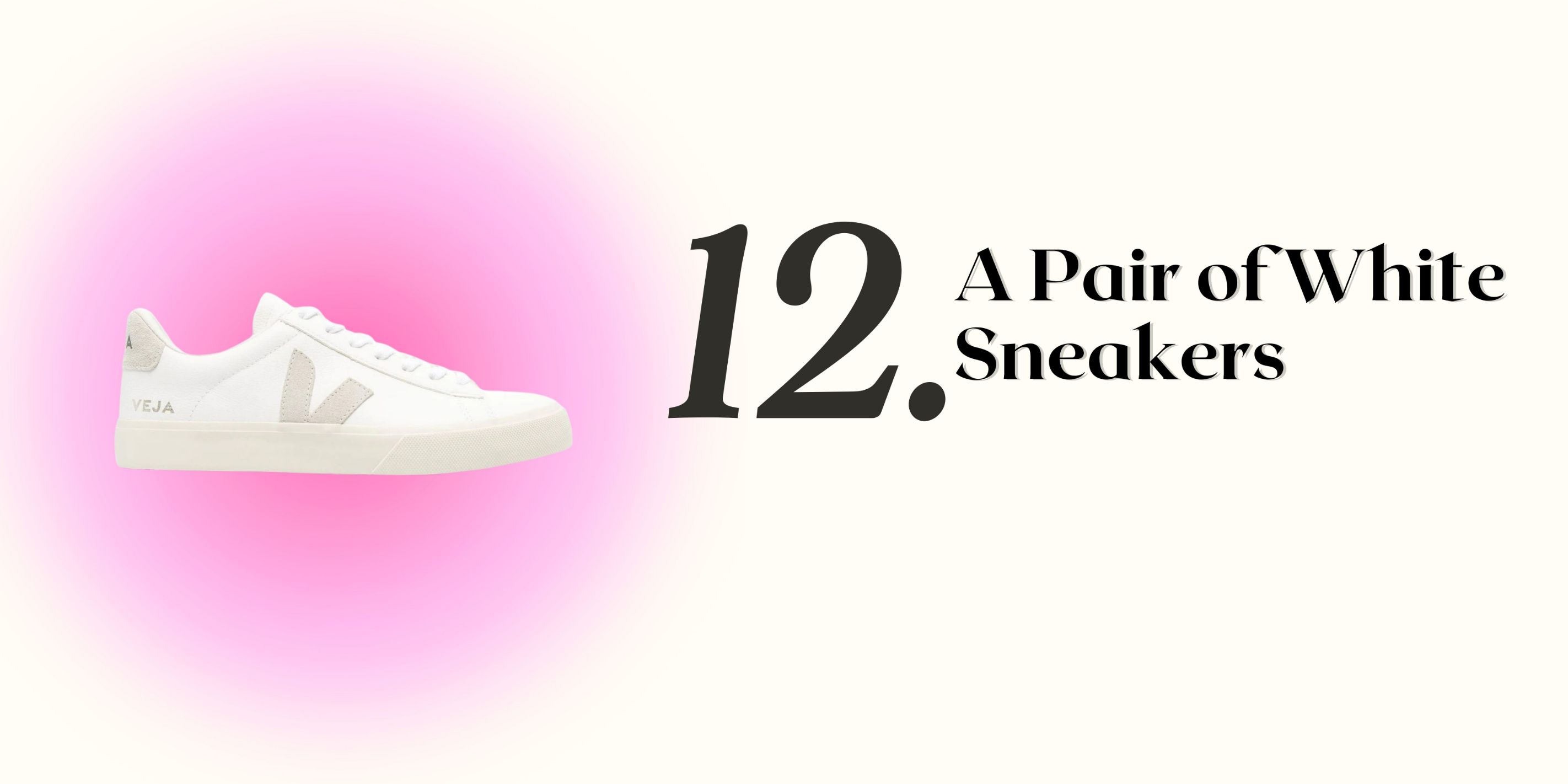 12. The White Sneaker
No clothing collection is complete without a pair of white, lifestyle sneakers that go with everything. Once known as tennis shoes, they serve as the blank canvas for any outfit, giving you endless options to play around with.
So, opt for a pair that's made of ethical wool, recycled leather, or apple leather – they're easy to style, chic, and most importantly, sustainable.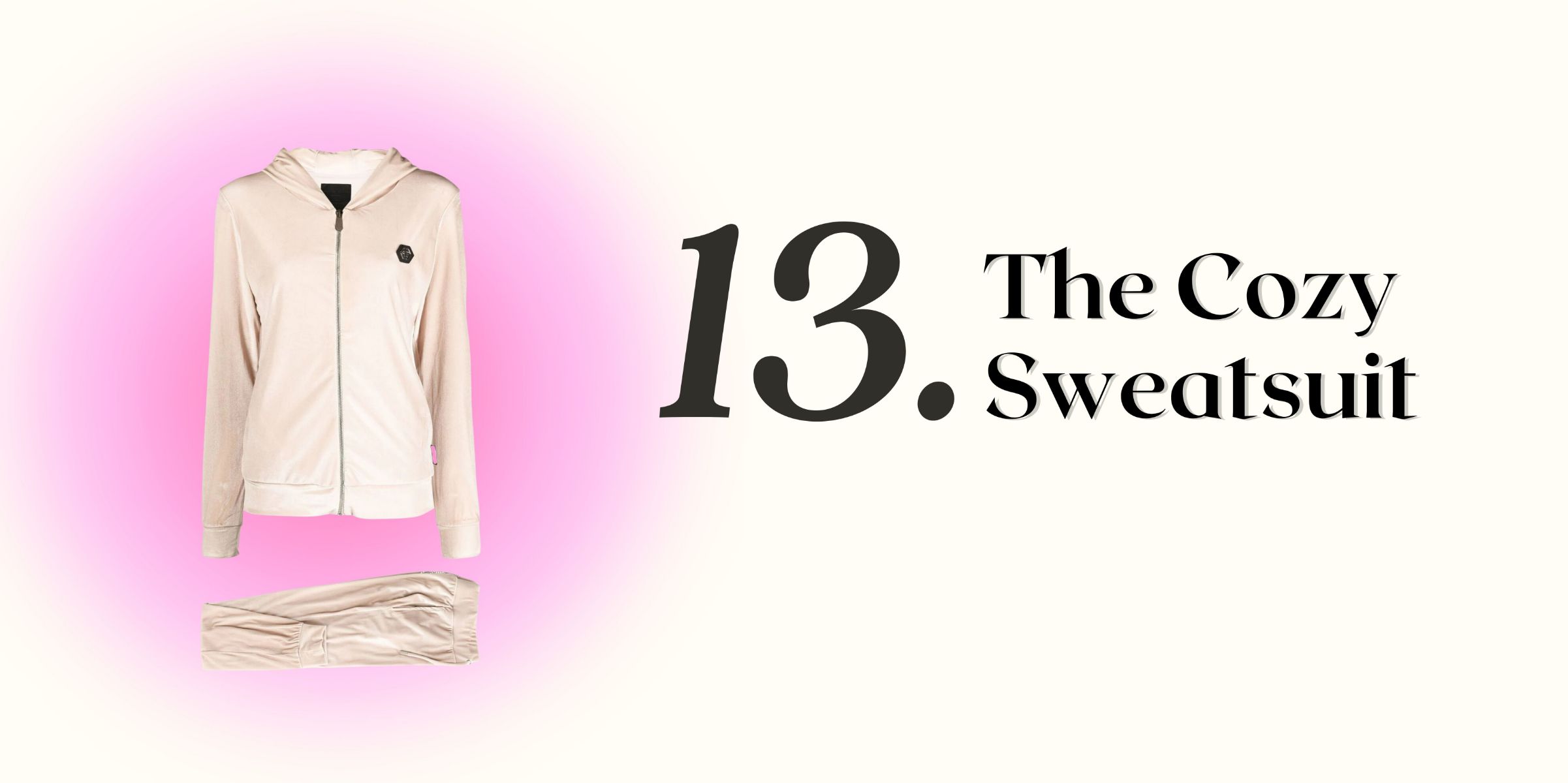 13. The Cozy Sweatsuit
A matching sweatsuit will never go out of style. They're the easy fix to wardrobe decision fatigue – with the instant head-to-toe look, they can help you put together an outfit in just a few seconds.
While the most popular fabrics for sweatsuits are polyester, fleece, terry cloth, or acrylic, you should prioritize natural fabrics to ensure their durability. After all, nothing beats a merino wool sweatsuit, which is thin enough to slip under a trench coat, warm enough for transition seasons, and durable enough to last you for decades to come.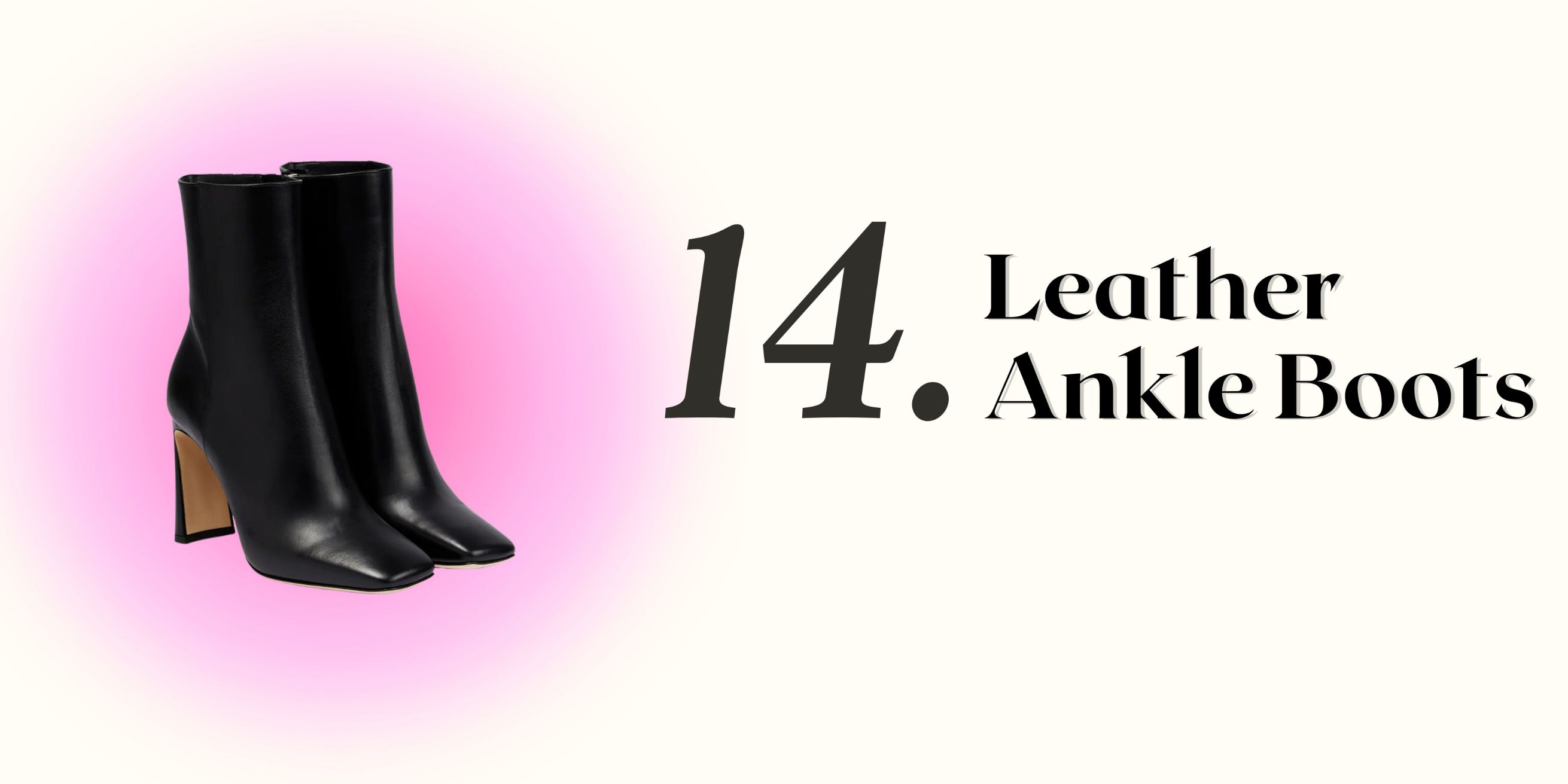 14. Leather Ankle Boots
It's time to tap into the Vogue editor-style aesthetic! With a pair of boyfriend jeans and a trench coat, ankle boots can carry you through multiple seasons. This timeless shoe trend adds a touch of sophistication to any outfit – whether it's a vibrant, flowy sundress or a tailored suit.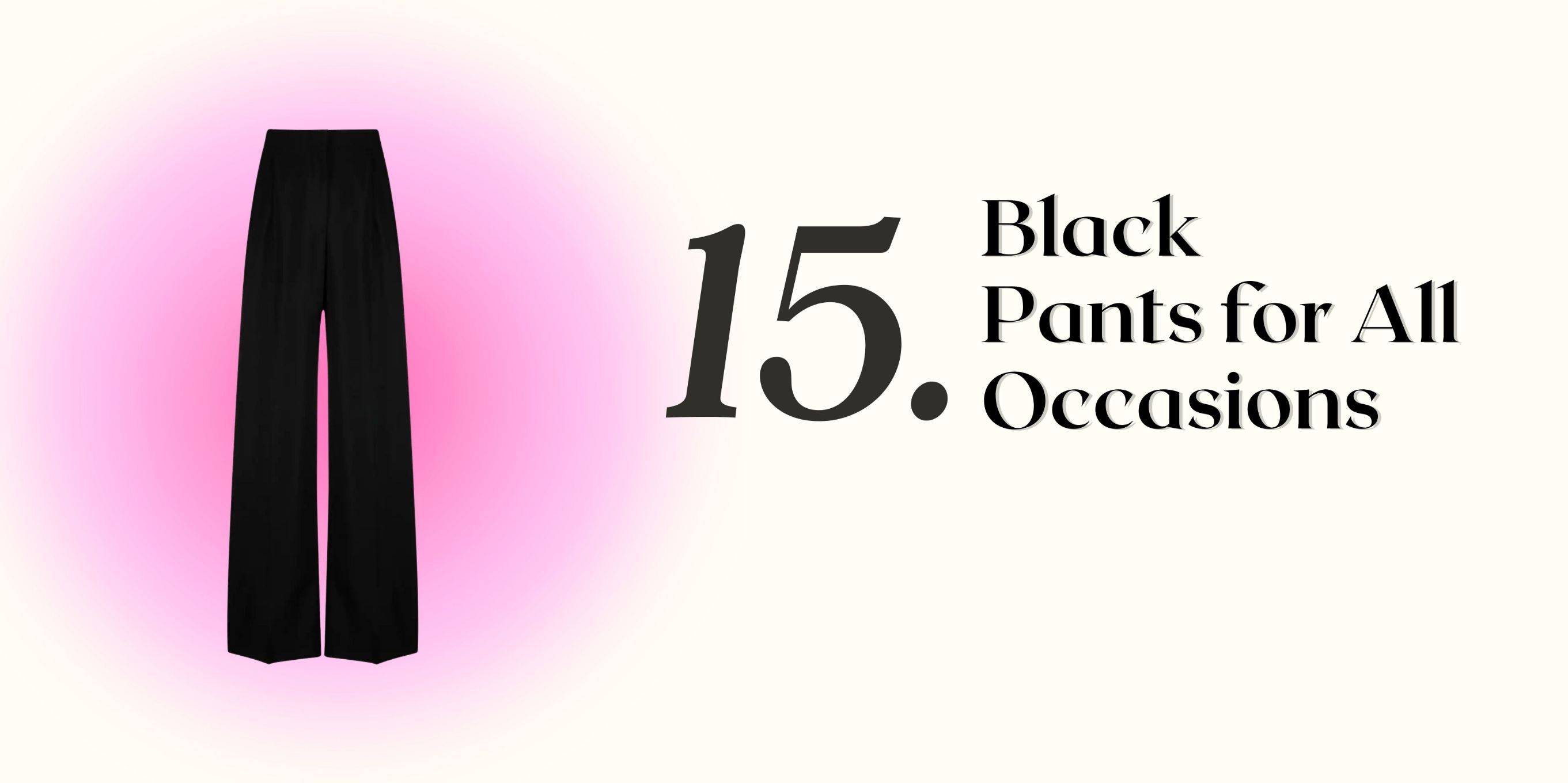 15. Black Trousers for All Occasions
Black trousers are one of the most important investments for your all year round capsule wardrobe. They are easy to style – whether it's for work, eveningwear, or running errands. Besides, they are immune to weather changes, wardrobe malfunctions, or accidental stains.
To find your perfect pair, opt for silhouettes that elongate your legs, highlight your curves, or provide the ideal relaxed fit. This can be anything from slim cigarette leg to capri designs, depending on your body shape.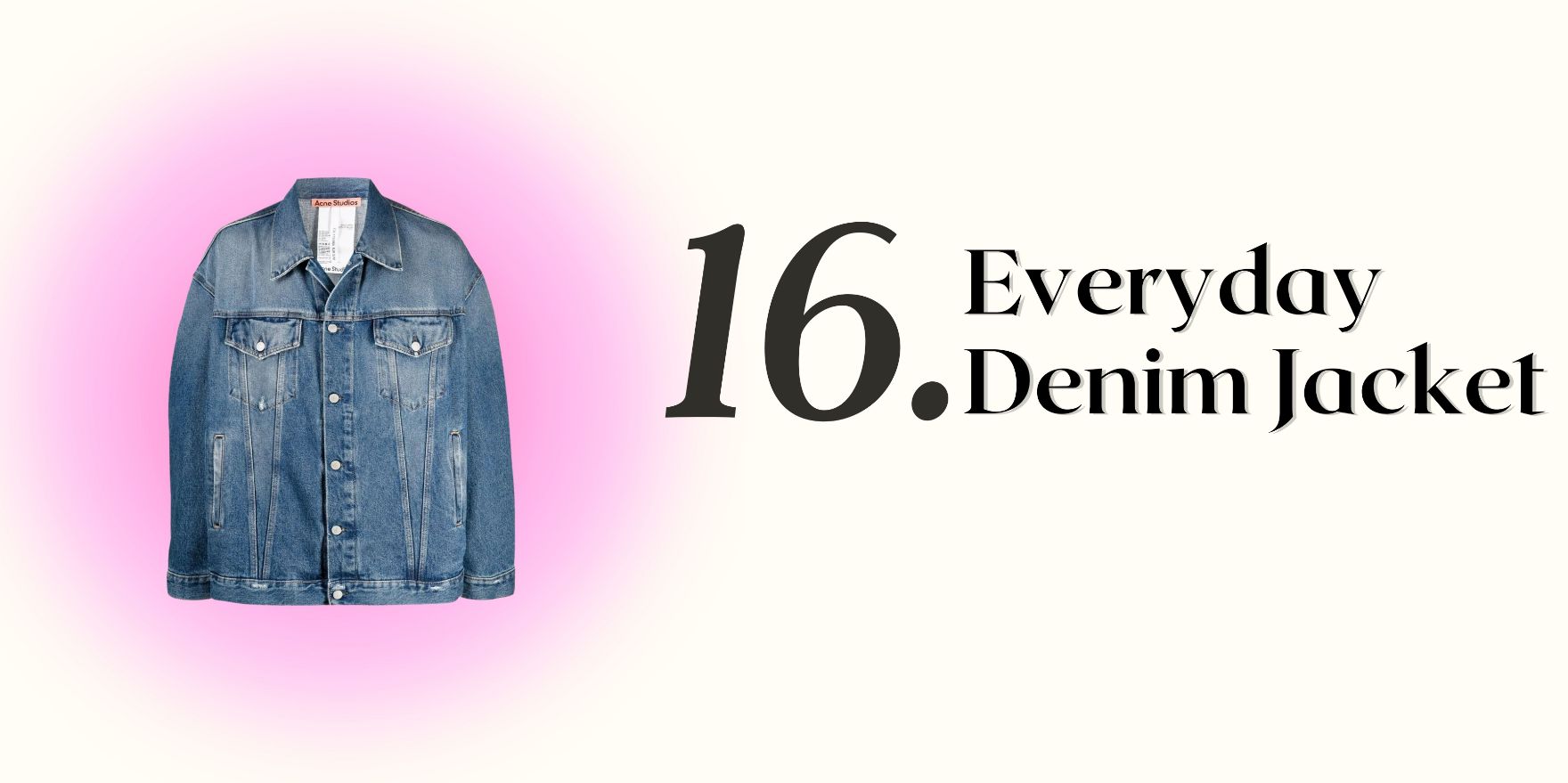 16. Everyday Denim Jacket
Even if you're not a denim geek, the classic denim jacket will be your best companion. This staple piece is the perfect everyday option that goes well with floral dresses, structured pants, and everything in between.
17. The Minimalist Ribbed Top
One garment that withstands the never-ending waves of fashion fads is the simple ribbed top. Unlike the trendy, peacocking pieces, this minimalist top exudes the clean-lined, elegant aesthetic that never goes out of style.
A great layering piece, the minimalist ribbed top can be worn across all seasons. Depending on its design, it can incorporate utilitarian, well-cut, or dressy elements. However, regardless of its style variations, the ribbed top harmonizes perfectly with blazers, coats, and jackets of all sorts, making it a must-have item for a year round capsule wardrobe.
Pro tip: long-sleeved yet breathable ribbed tops that are made of natural fabrics will be your best companion.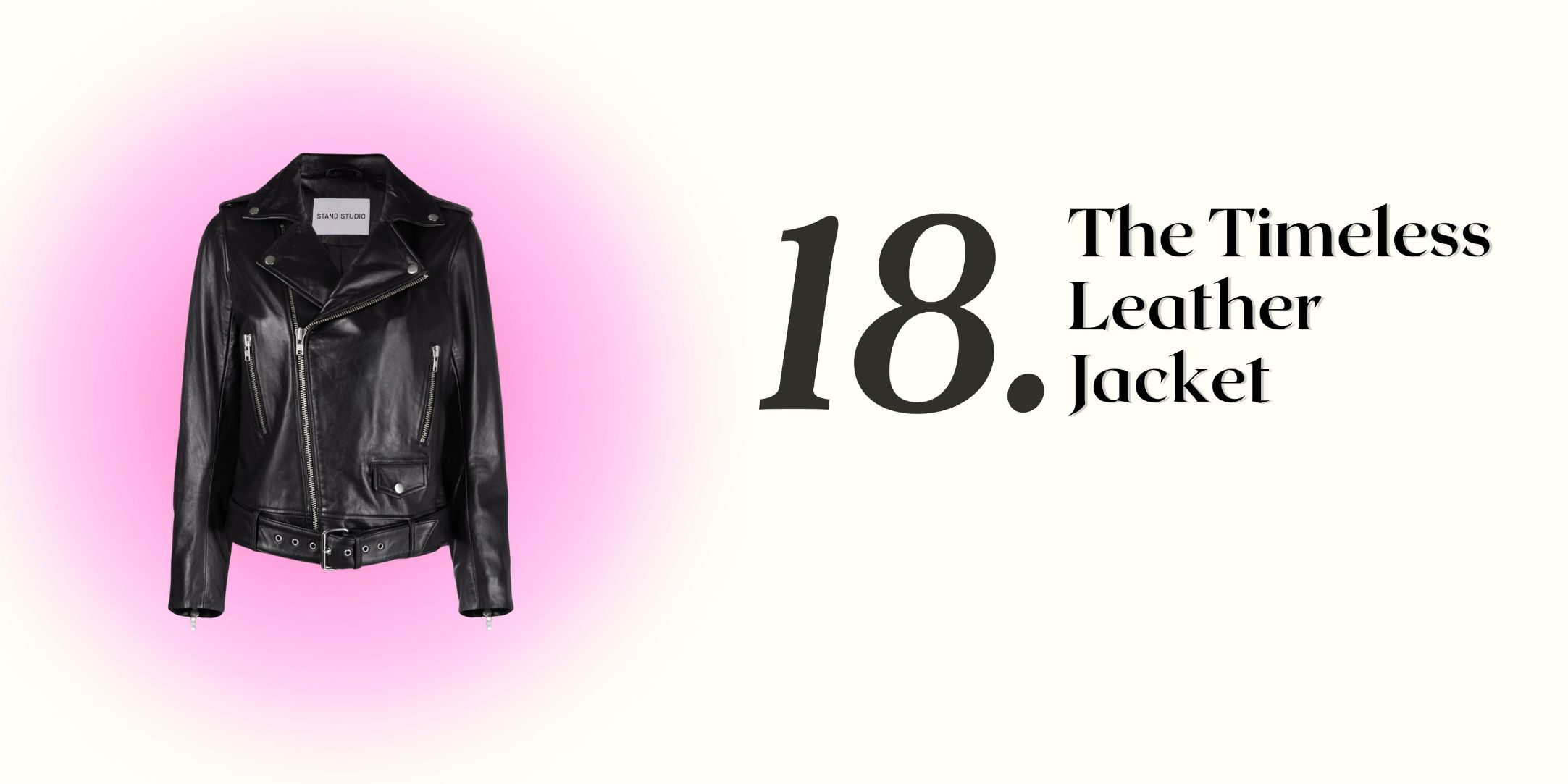 18. The Leather Jacket
The leather jacket is a quite an investment. From hardware to fabric composition, there are many nuances that determine the item's longevity. However, one thing's for sure – this staple piece gives any outfit an interesting, androgynous twist.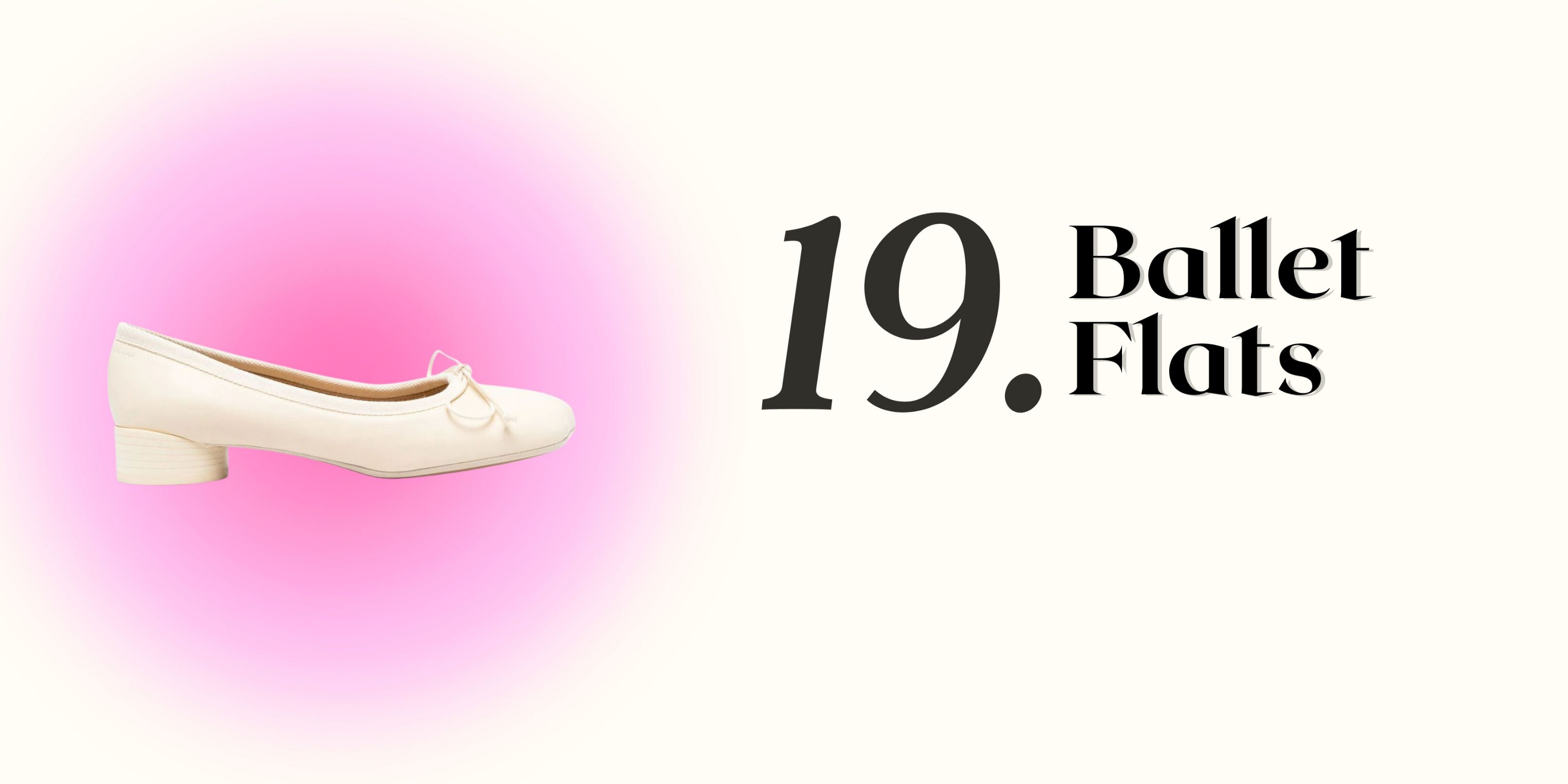 19. Ballet Flats
Shoes come and go, but ballet flats stay with us forever. A flat sole and a unique cut are what make this shoe design special, molding it into the classic French-style accessory that stands the test of time.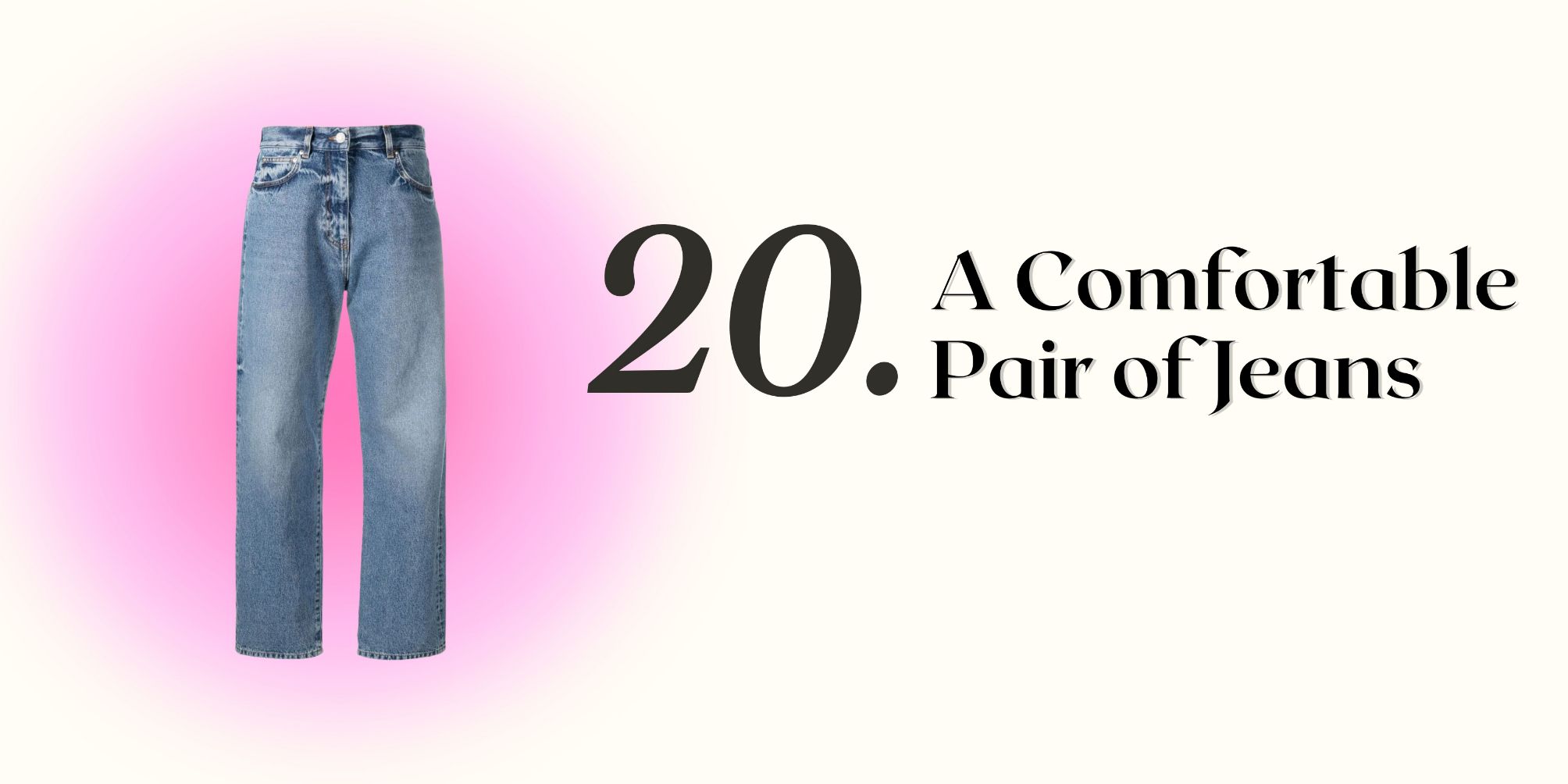 13. A Comfortable Pair of Jeans (or two!)
The best thing about denim is that it adapts to all seasons – so, having a pair or two of comfortable jeans is a must for your sustainable closet. They will refresh your outfits with an air of laid-back elegance in all settings.
Made from cotton, this staple is highly breathable and sustainable, as well as sturdy. Denim is easy to wash and take care of, and it looks sophisticated when paired with statement pieces.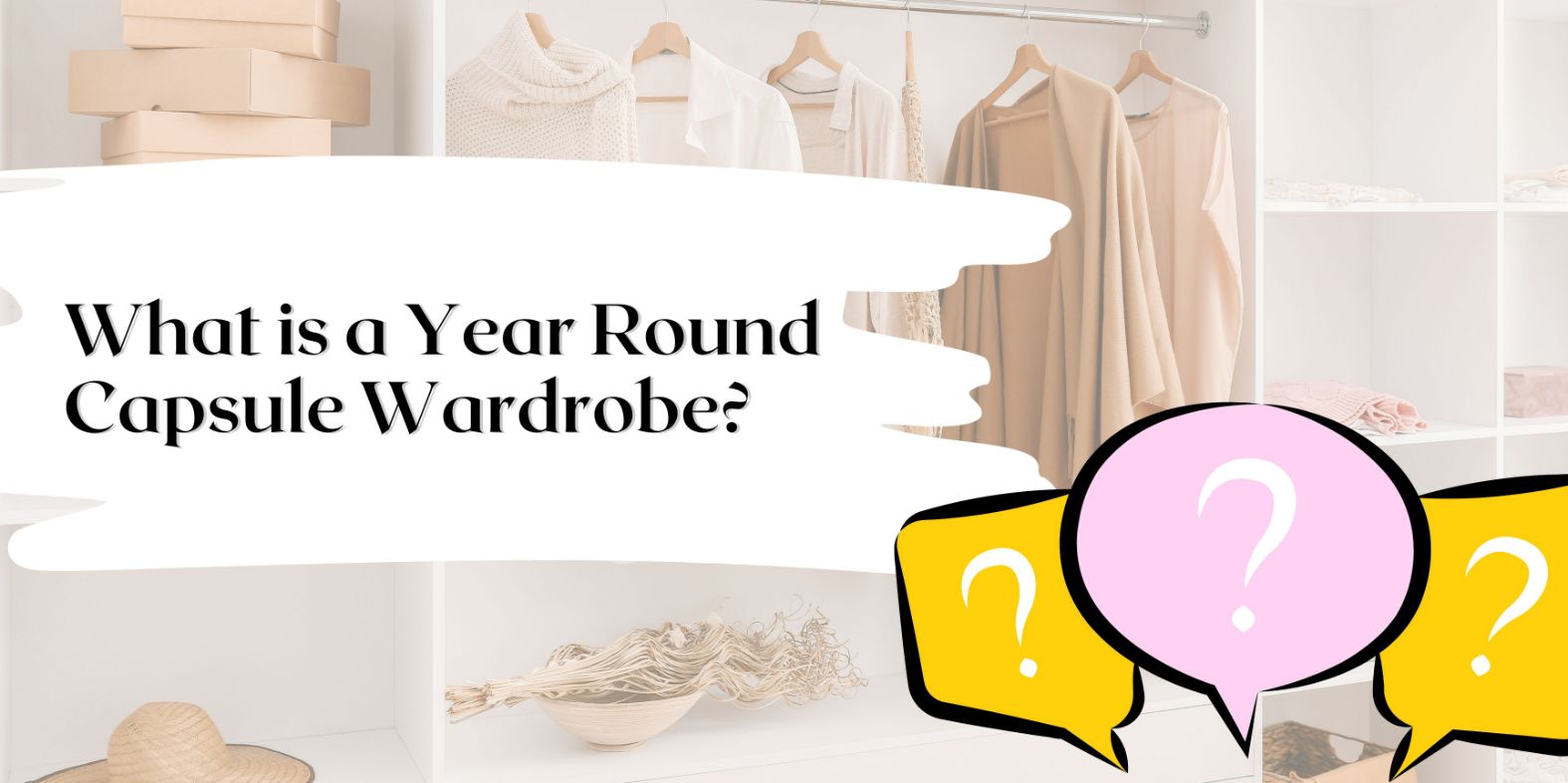 What is a Year Round Capsule Wardrobe?
The mission behind the year round capsule wardrobe is to get the most out of your clothes by shopping less. This entails purchasing, styling, and upcycling your clothes in a way that they serve you throughout the year.
The art of dressing across all seasons is not easy to master. However, it will come to you naturally if you build your wardrobe around slow fashion principles.
Here are a few principles that lay the groundwork for a sustainable, seasonless closet:
Owning quality pieces, no matter secondhand or new, which work for many occasions.
Prioritizing temperature-regulating materials and pieces that work well for layering.
Becoming comfortable with your signature style and reimagining outfits in a way that reflects your unique self.
Perceiving your items as multi-functional and versatile.
Repurposing/upcycling your clothes if they show signs of wear and tear, rather than discarding them right away.
A Wardrobe That Frees You of Decision Fatigue
Getting dressed in the morning while feeling like you have 'nothing to wear' can be a bewildering experience. It is especially challenging if your wardrobe is full of one-season wonders, sentimental pieces that you can no longer fit into, or bargains that are out of season.
Luckily, a seasonless capsule wardrobe will minimize the fuss around your clothing options, so that you're less likely to have decision fatigue when picking out what to wear. By making your clothing collection smaller, you can better visualize what you have, assembling outfits that you didn't even know were previously possible.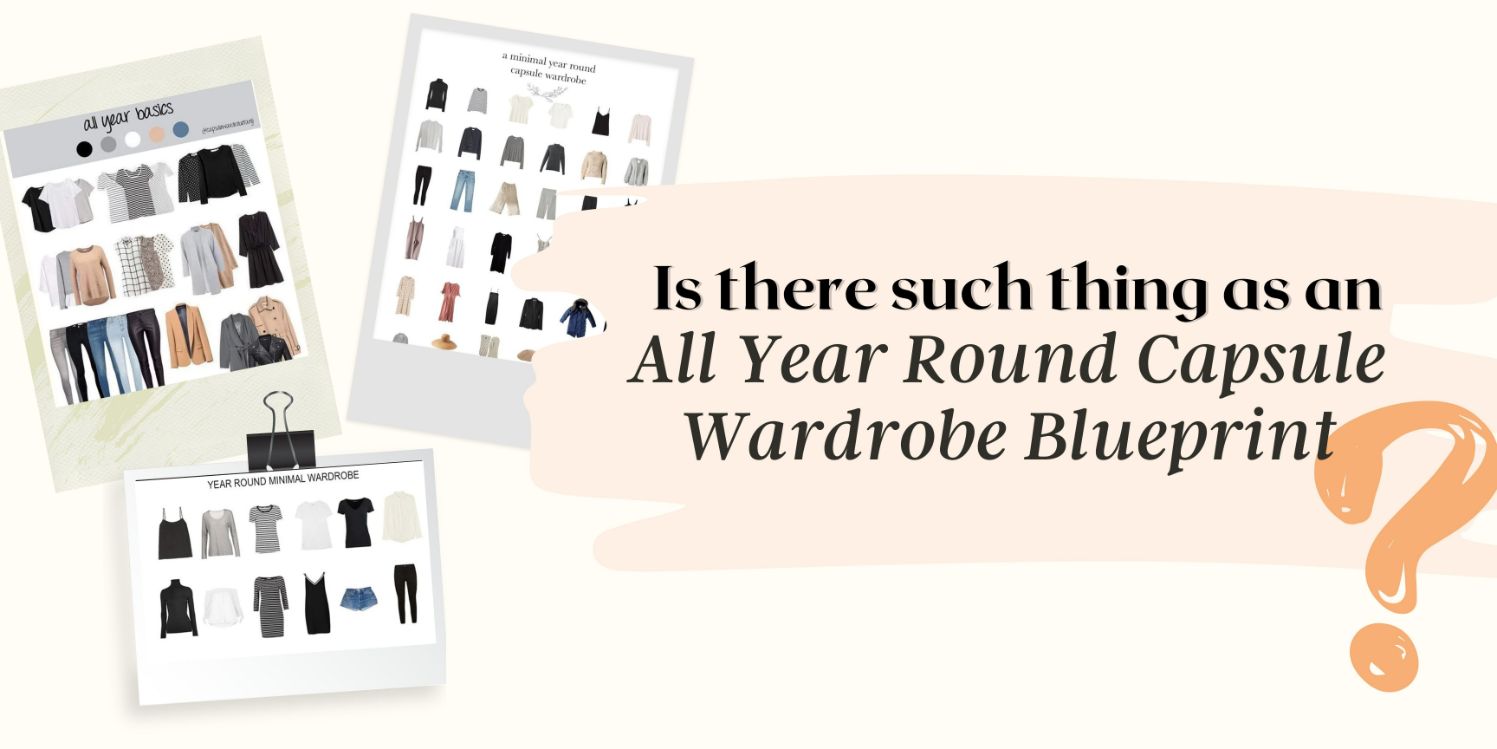 Is There Such Thing as an All Year Round Capsule Wardrobe Blueprint?
Some experts recommend the 1-2-3-4 method (having 1 jacket, 2 bottoms, 3 tops, and 4 accessories that you cycle through the year) while others suggest using the 37-piece method (narrowing your closet down to 37 different pieces, excluding swimwear, workout clothes, or jewelry). Truth be told, there is no defined formula for curating an all year round capsule wardrobe, so, don't feel limited by your options.
We believe the ideal wardrobe formula is one that's customized to one's needs. Above all, the main objective of sustainable fashion is finding a method that suits you the best while reducing the number of unnecessary purchases. However, sticking to the basic staple pieces will help you achieve most of its benefits.
A good rule of thumb is that as you maximize the number of classic pieces in your wardrobe, you will minimize clutter and overconsumption.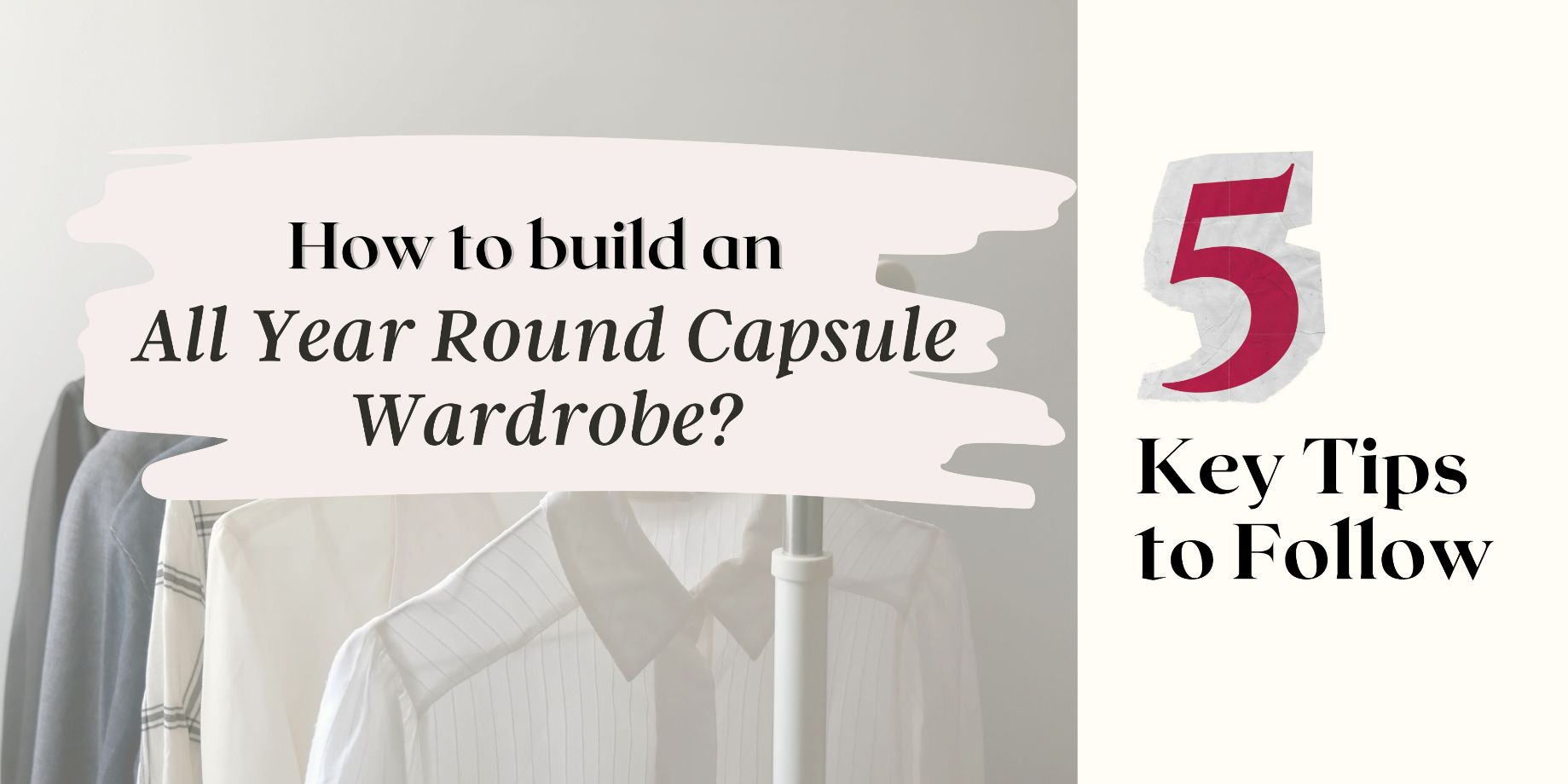 How to Build the Perfect All Year Round Capsule Wardrobe: 5 Key Tips
The never-ending cycle of overproduction has spawned over 52 'micro-seasons' a year in the fashion world. Instead of the classic two- or four-season model, brands churn out new collections weekly. This amounts to thousands of new styles, which fuel ultra-fast fashion brands and generate environmental pollution.
As brands speed up clothing production, consumers must push for slow fashion incentives and combat today's disposability culture. Going 'seasonless' with your closet, therefore, is a revolutionary act.
So, let's say goodbye to last-minute sales, the newest arrivals, and the latest trends. Here are our tips on what you should focus on in your sustainable closet: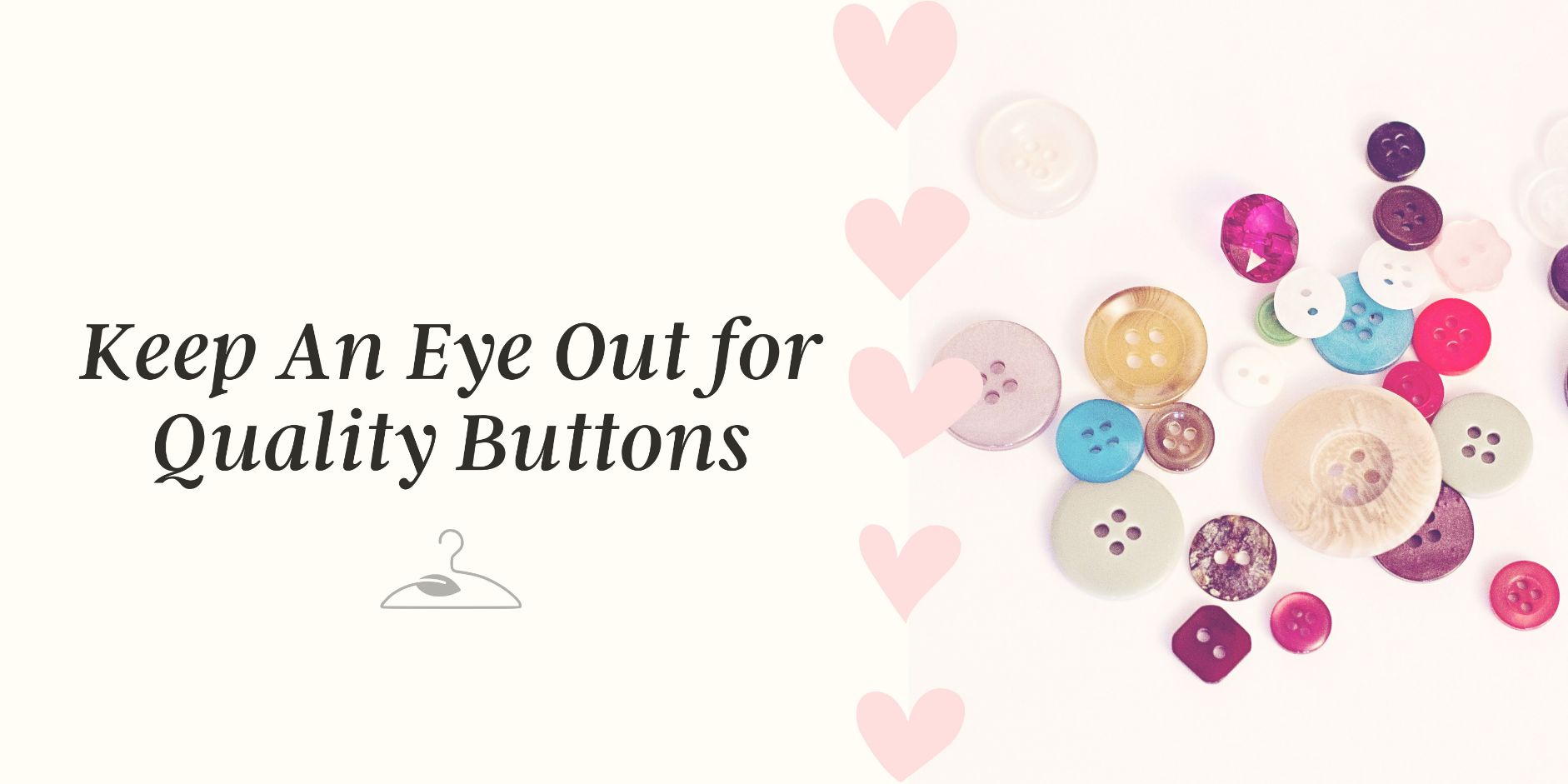 Keep an Eye Out for Quality Buttons
When purchasing new clothes for your closet, recognize garments that are made with tasteful buttons. Fast fashion brands incorporate plastic imitations of metal buttons, which can ruin the appeal of the entire garment.
Prioritizing buttons made of natural materials like aluminum, corozo, or horn will result in more elevated looks. They not only enhance the aesthetic look of the garment (be it a blazer, button-down, or trench coat) but also indicate top-notch craftsmanship.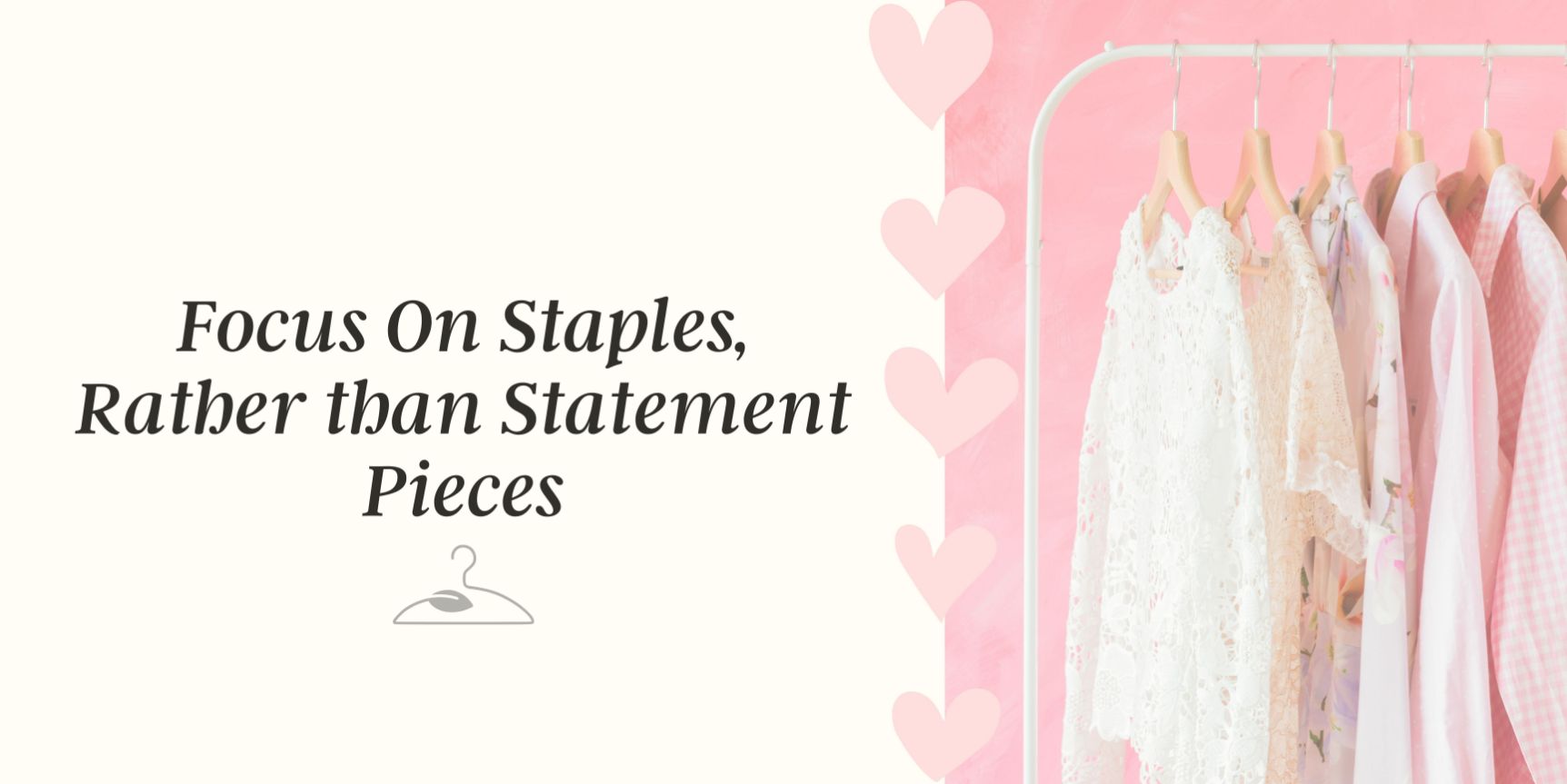 Focus On Staples, rather than Statement Pieces
Clothes that look and feel good while also fitting you should always be prioritized over flashy pieces that you might not even wear again. Shirts and pants with no or minimal design are good examples of this, as you can never go wrong with them.
In a carefully-curated closet, wardrobe staples build a versatile foundation that you can complement with statement accessories. Albeit basic and minimalist, they can be dressed up or down in a matter of seconds.
Let's review some points that a wardrobe staple should fulfill:
Does not follow trend cycles and it stays fashionable for years.
Can be dressed up or dressed down
Makes a great layering piece
Features minimalist cuts and natural, sustainable fabrics like organic cotton, wool, cashmere, silk, and others.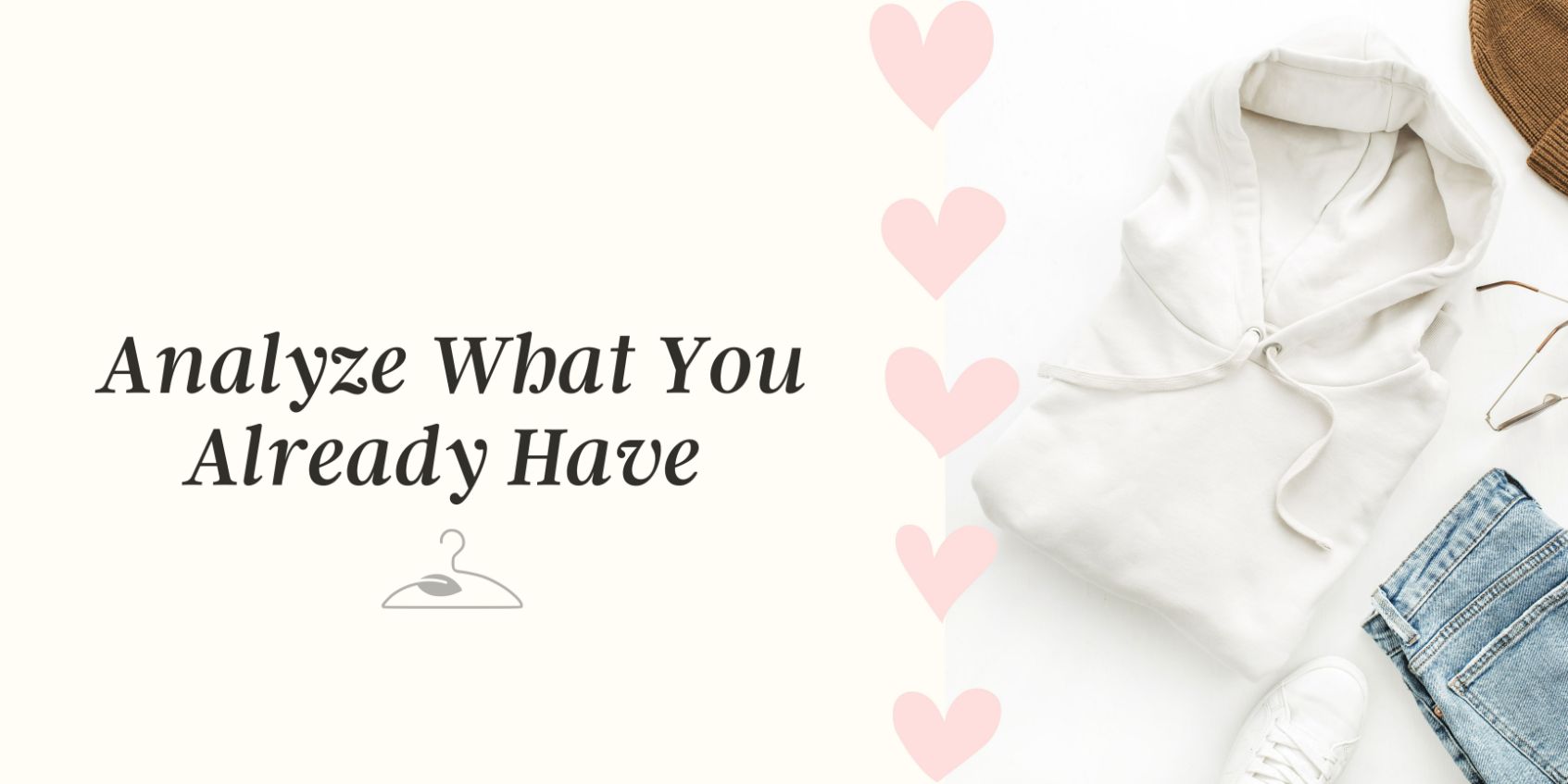 Analyze What You Already Have
Getting over the Diderot effect – the urge to indulge in a medium after being introduced to it – and letting go of clothes that no longer serve you can be hard, but it's so worth it.
Start with a clean slate – put all your clothes in one place, group them into different categories (tops, bottoms, coats, eveningwear, etc.), and put aside the garments that you wear the most often. Ask yourself, what are the time-tested garments? and which ones are the throwaway pieces?
Adopting the mindset of 'one is enough' is important even when building a capsule wardrobe. So, simply embrace what you already have and brainstorm some ways to reimagine them in new outfits.

Remember, a closet filled with practical things that you love will be a closet that you will cherish for years.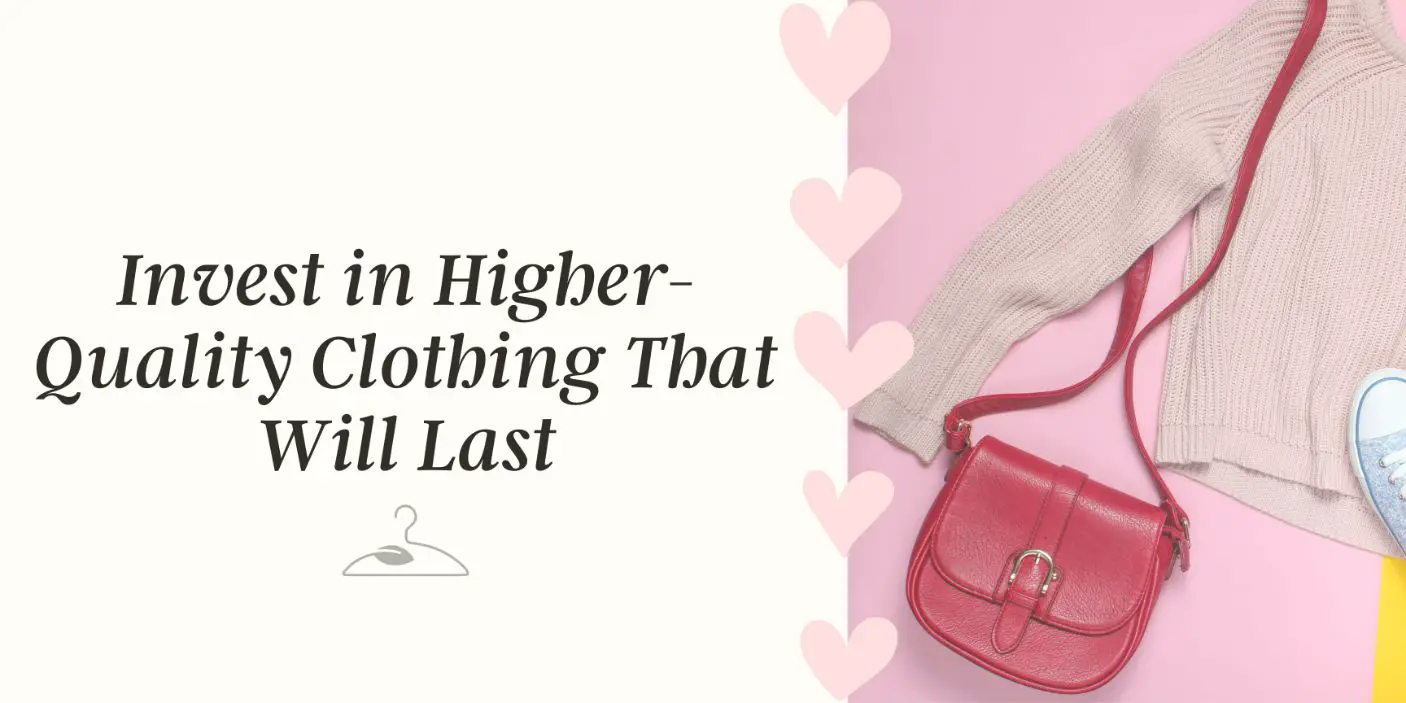 Invest in Higher-quality Clothing that Will Last
Clothes can last a lifetime if you pick them out carefully. Investing in slow fashion is excellent not only from a monetary perspective but also from an environmental one. It's worth it if you know where to look and prioritize quality over quantity.
Here are some fool-proof signs that a garment is high-quality:
The material is heavy, contains sturdy fibers, and is not see-through – when you hold the garment against the light, it doesn't look sheer.
The garment looks heavy and its structure is rigid, featuring tighter, frequent stitches.
A pattern – be it a floral or striped – matches up at the seams, lining up perfectly at yokes, waistline, sleeves, and pockets.
You can see the stitches on the garment, meaning that the details are not glued but rather, sewed manually.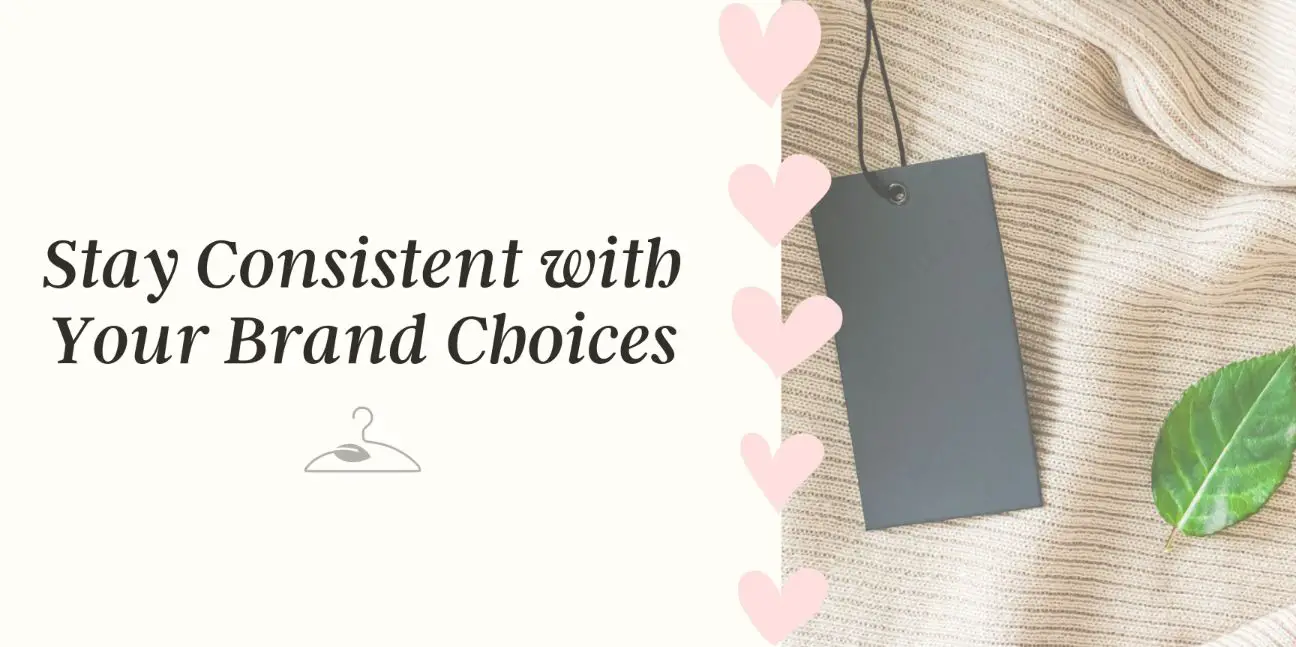 Stay Consistent with Your Brand Choices
If you have a particular designer that you like, then stick to them. Merging various labels together in one closet can lead to consumerist attitudes. Besides, it results in an inconsistent look that may throw off your outfits altogether.
So, stay consistent across your brand selection, as experimenting with unexplored brands can lead to new piles of unused clothing in your closet.
Apart from this, rather than investing in mass-produced styles, try to embrace local fashion ecosystems and small-scale artisans. This way, you will vote with your dollar for a greener future.
How to Maintain a Basic Year Round Capsule Wardrobe in the Long Run?
Once you figure out what belongs in your closet, it's time to take care of your cherished pieces. Remember, clutter is the enemy – you can't have a clear sense of what you own unless you organize your closet.
With that said, let's explore how to prolong the life of your seasonless closet:
Cultivate The Right Habits
After you wear your clothing, put it back where you get it from – this habit will designate a place for every item in your wardrobe, maintaining order in it in the long run.
Another habit to foster is getting rid of procrastination. Sometimes, tomorrow never comes – waiting for the right time to plan your outfits, dry-clean the stained garments, or tailor that pair of pants that don't fit never works.
Stop perceiving your closet organization tasks as another project that you won't finish. The tension around your wardrobe mess will disappear only through consistent habits. Remember:
If it's stained – wash it immediately
If it's dirty – put it off for laundry
If It's clean – make sure it's wearable (iron/steam it and hang it in the designated area)
Invest in Closet Organization Accessories
At the end of each season, be it spring or fall, ritually reevaluate your clothing collection. Ask yourself, what closet organization items could help you maximize space and keep your items neat? what area of your closet is the most chaotic? would you benefit from seasonal storage?
The right closet organization accessories, such as wooden hangers, transparent storage bins, woven baskets, or hanging accessory bags, can help you get rid of clutter. Yet, focus on one area at a time – start off in the drawer section and move on to hanging spaces. Think about what accessories you could incorporate one step at a time. After all, minimalism is a journey, not a destination!
Final Thoughts
Building a capsule wardrobe is an easy task that basically anyone can do. It will make your life easier in terms of choosing and buying clothing and will save you money as well.
The best part of it is being able to customize it per your needs and upgrade it whenever you feel like it. Buying timeless clothing is always a good investment as it never goes out of fashion and if you find clothes that fit you and look good, you won't have to invest in fast fashion pieces as much and will look amazing.
Q&A
What is The Point of a Capsule Wardrobe?
From a stress-free morning routine to a unique sense of style, capsule wardrobe cultivates mindful habits around clothing consumption. By minimizing the number of items that you own, it reduces chaos around your closet, gives you more clarity, and leads to a better sense of style.
Do Capsule Wardrobes Have to Be Boring?
The idea that a capsule wardrobe must be full of neutral, camel, or white garments is outdated. Truth be told, it can contain fun, floral, and vibrant pieces, as long as you can coordinate them deftly into cohesive looks.
How to Build A Strong Base for A Capsule Wardrobe?
Building a capsule closet requires you to think about what really suits you and what doesn't. The base for building a capsule closet is picking out your individual color palette and building off of that. From there on, it's important to assess your lifestyle and customize your wardrobe accordingly.
Why Should I Invest in Wardrobe Essentials?
Quality staples not only look great but also hold up well over time. When you invest in a sustainable wardrobe, you'll get the most out of the essentials, as compared to purchasing fast fashion that needs to be thrown away within months. Longevity is eco-friendly!
How To Prolong the Lifecycle of My Garments?
To make your clothes last longer, wash them in cold water, air dry them, and pre-treat stains right away. Also, don't forget to follow the care instructions carefully – this way, you'll give your garments the proper care that they deserve.
How to Identify Trans-Seasonal Garments?
Garments that will work across all seasons must be made of natural insulation (thermoregulating) materials like wool, hemp, organic cotton, and cellulose. These materials will keep you warm in winter and cool in summer, adapting to changes in body temperature regardless of the season.