Ethical, eco-friendly, and slow – sustainable fashion took the industry by storm in the last few years. The philosophy behind it revolves around conscious production and intentional consumption, striving to revolutionize both ends of the fashion landscape – the people and the retailers. However, there's another big player that the movement acknowledges, our planet.
Recently, sustainable fashion has managed to bring positive change into the industry. So, we decided to trace the movement's big milestones and find out what impact it made. Without further ado, here are 6 promising sustainable fashion facts in 2023 that every eco-fashionista should know: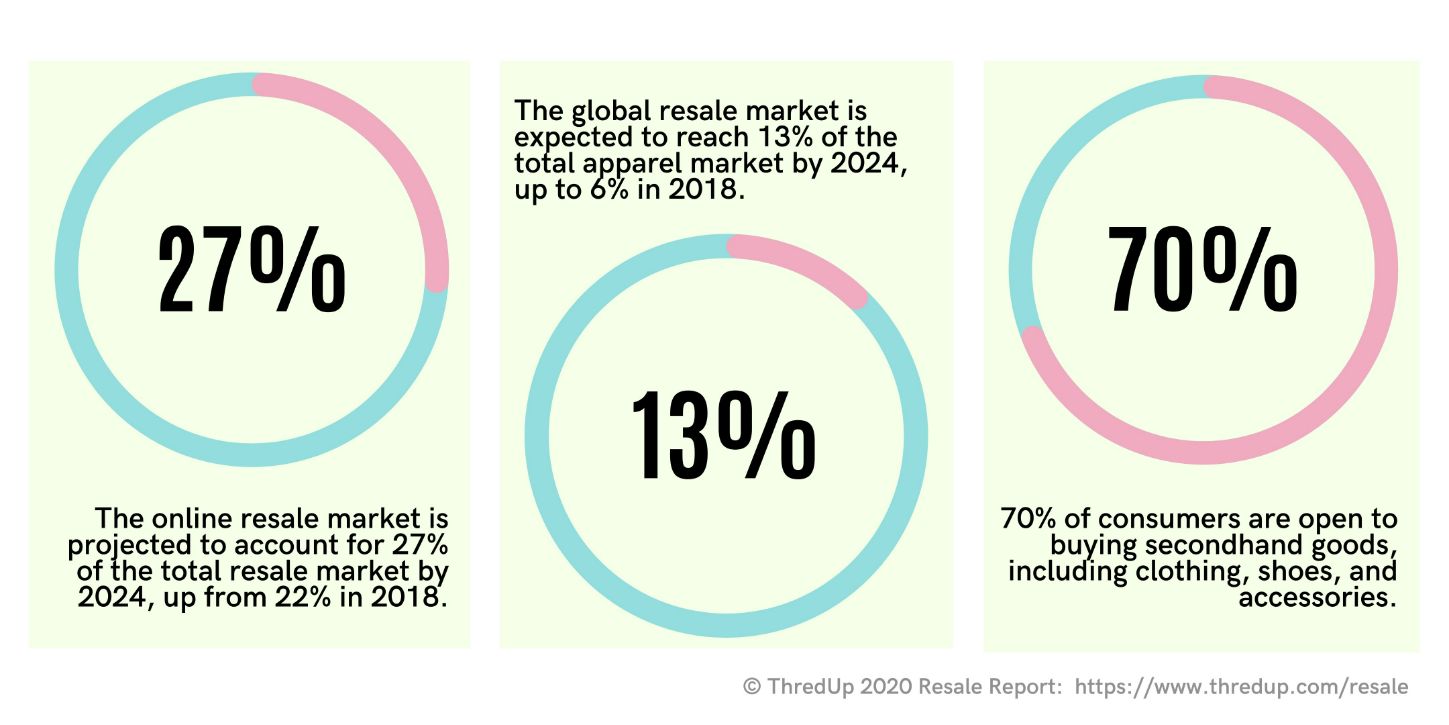 1. The Resale Market Is Growing at 26% in 2023
As sustainable fashion promotes choosing secondhand first, more and more retailers are adopting circular business models. They introduce resale platforms, urging consumers to exchange, rather than get rid of unwanted goods.
According to the 2023 ThredUp resale report, the global secondhand market is growing at an unprecedented rate, projected to double by 2027 and reach $350 billion. This is a huge achievement for the sustainable fashion movement, as it's believed that resale solves enormous ecological issues that the planet is facing right now.
Research shows that by using items for additional 9 months, you can reduce their carbon emissions by 20-30%. To achieve this, however, we must reject the modern-day throwaway culture. Rather than treating clothing as disposable, we should consider quality, craftsmanship, and the potential residue value of our items. This way, we will be able to retain our items for longer and re-sell them if needed, engaging in a circular, rather than a buy-to-toss consumption cycle.
After all, as the CEO of Vestiaire Collective mentions, consumers will soon abstain from cheap, fast fashion clothes and favor preowned items. This is evident in the shopping behaviors of Gen Z and millennial shoppers who enjoy rental and resale platforms, with 33% of them doing some kind of resale or rental purchase in the past 12 months. Therefore, the resale and rental fronts of the industry offer vast opportunities to capitalize on.
2. 66% of Consumers Would Stop Shopping At Brands That Mistreat Their Employees
The biggest highlight among our selection of sustainable fashion facts lies in the rising awareness of modern slavery. While the industry falls behind on this front, consumers demand change and transparency about supply chain processes.
Modern Slavery
Did you know that more people are enslaved today than at any time in history? Roughly 40 million people engage in some type of modern slavery, with women and girls comprising 70% of the victims. Fashion is among the biggest culprits, as brands move their production sites overseas, making it difficult to track their supply chain operations.
When materials originate in one country, are spun into yarns in another, and the garments are sewn elsewhere, achieving transparency becomes a challenge. However, sustainable fashion consumers pursue anti-slavery initiatives relentlessly, claiming that they would stop buying from brands that exploit their workers.
Besides, consumers demand socio-political advocacy from retailers. According to Kantar Monitor, 54% of consumers would like to see brands engage in social conversations – whether it's about women's rights or race relations. This puts brands under scrutiny to see how they impact culture, politics, and society at large.
Positive Changes in Uzbekistan
Remarkably, the sustainable fashion movement reached a historic milestone in Uzbekistan, where it combatted the use of forced labor in cotton production. In 2021, the third-party monitoring report confirmed that 99% of Uzbek cotton pickers worked voluntarily, with few or no cases of coercion. Rather, workers openly negotiated with their employers regarding wages while forming peaceful unions.
Besides, under the leadership of President Mirziyoyev, the country adopted new agricultural models to revolutionize its economy. Raising awareness about labor rights, it abolished child labor, which is still prevalent in the fashion global supply chain. This positions Uzbekistan in the spotlight of social justice, paving the way for more countries to drive change.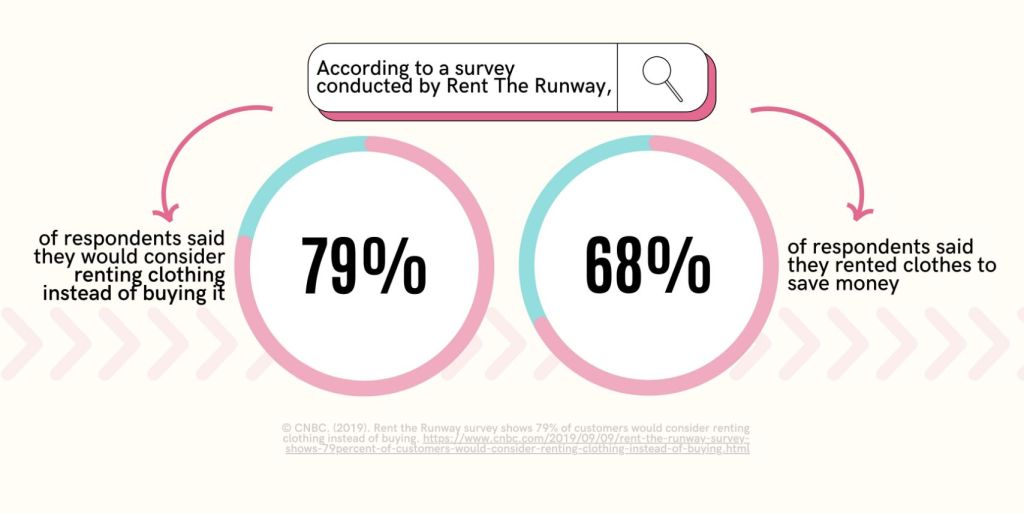 3. Rental Could Represent 10% of Luxury Brand Revenues by 2030
Introduced by Global consultancy firm, Bain, this projection draws an optimistic picture of future sustainable fashion facts. Based on the research, the online clothing rental market will reach $2.33 by 2030 worldwide, which will inspire consumers to consume less and rent more, hence, protecting the planet.
Consumers Are Passionate About Rental
The concept of 'Airbnb'ing your wardrobe' is especially popular among Gen Z'ers who have dismantled stigmas around rented or pre-loved clothing. A study by Washington State University found that the biggest factor urging Gen Z'ers to rent lies in 'perceived contribution to environmental protection', that is, pro-environmental attitudes. Gen Z shoppers who believe that rental services foster green initiatives play a huge role in the rising sustainability trend, becoming regular customers in the rental industry.
Yet, many rental brands are hopping on the rental trend by targeting diverse demographics. For instance, a British brand, Circos, offers rental services for kids' clothing on a subscription model, currently operating across 20 countries. 72% of Circos's customers feel positive about the brand's focus on sustainability – even though the brand strictly prevents customers from keeping their favorite items. Hence, there's an opportunity for growth across all market segments.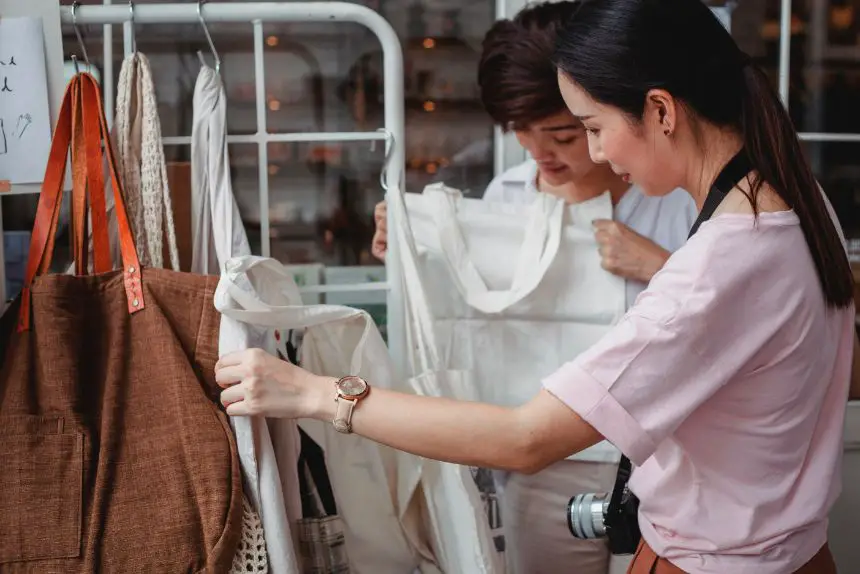 4. 75% of U.S. Consumers Are Aware of Fashion's Sustainability Issues
Thanks to the sustainable fashion movement, more and more consumers begin to understand the negative impact of the industry. Whether it's overproduction, consumerism, or the prevalence of synthetic fabrics, consumers show their commitment to sustainability issues, demanding more transparency and better practices from retailers.
Given that, consumers have become more vigilant about their purchases in recent years, with 75% of U.S. shoppers acknowledging sustainability issues in fashion. Whether this translates into their purchasing behaviors in real life, however, is yet unknown.
Reluctant to Pay More for Sustainability
Unfortunately, the concerns for the environment rarely lead to sustainable purchasing intent. Only 13% of consumers have expressed the desire to pay more for sustainable fashion, as compared to regular fashion. Besides, less than 21% claim that they'd only purchase sustainable fashion only if it were cheaper than regular fashion. The reason behind this lies in their priorities, which favor price, value, size, quality, convenience, and style over environmental factors.
The Attitude-Behavior Gap
Based on these sustainable fashion facts, people express an avid interest in sustainable clothing, rental, and preloved. Yet, nurturing this interest in buying decisions is what the movement still has to achieve. In fact, even though 50% of European shoppers claim to pay higher prices for sustainable fashion, the market share ends up less than 1%.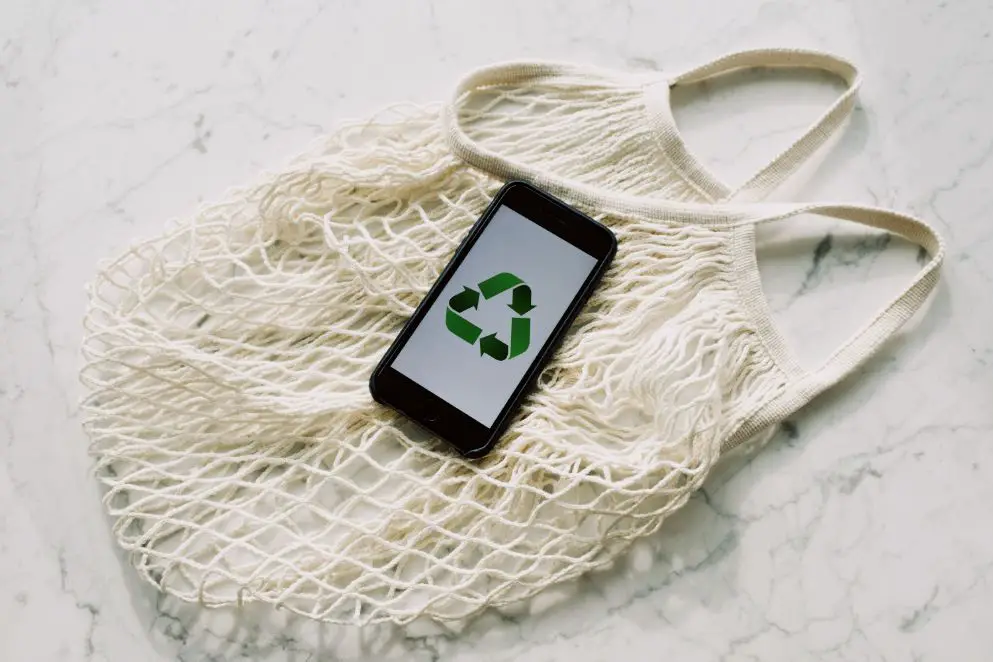 5. 72% of Companies Acknowledge Sustainable Development Goals in Their Reporting
According to PwC, the industry jump-started the sustainability trajectory in 2018, with more companies pursuing sustainable development goals (SDGs). They set measurable targets in their corporate strategies, incorporating the pursuit of social justice and the well-being of our planet in their long-term objectives.
Proposed by the United Nations, 17 SDGs strive to bring prosperity to the people and the planet under the framework of cooperation, social justice, and pro-environmental initiatives. The fashion industry can contribute to this mission in a myriad of ways. However, the first step is acknowledging the need to do so, which luckily, is present in retailers' reporting – be it on the cultivation of responsible consumption, the initiatives to end poverty, or the use of eco-efficient equipment.
Eco-Friendly Retailers Leading The Way
Did you know? 88% of consumers say they'd like brands to help them become more eco-conscious and reduce their environmental footprint. With such heightened awareness around sustainability from stakeholders and consumers alike, more and more brands step up on the pursuit of SDGs. Yet, there are a few brands that lead the field and are worth highlighting.
Patagonia
Using recycled materials, Patagonia express its commitment to the planet through real-life decisions. The brand leads with intention, purpose, and transparency. In fact, its 98% of stocks have been recently transferred to a new non-profit, the Holdfast Collective, pursuing climate solutions, wildlife preservation, and political activism.
Patagonia is committed to eliminating virgin petroleum textile production by 2025. Currently, the brand uses recycled polyester for its Better Sweater jacket line. By the same token, it pledges to transition to eco-friendly, compostable, and reusable packaging. Above all, the brand's long-term vision is to become net zero through nature-based solutions, which would propel the industry closer to the 1.5-degree objective.
Mudjeans
The world's most sustainable jeans, anyone? Mudjeans has pioneered the model of circular denim, with 40% of their materials representing post-consumer, recycled jeans. In its undyed denim collection, the brand also eliminated the chemical dyeing and washing process in production.
The results speak for themselves – the brand has accumulated 124.7 B Corp points for maintaining relationships with ethical factories, using 94% less water, emitting 75% less carbon, and inspiring climate action through activism.
Girlfriend Collective
Using 100% recyclable packaging and eco-friendly materials, Girlfriend Collective incorporates recycled water bottles, cotton fabric waste, and fishing nets. The brand's "Recycle. Reuse. ReGirlfriend" take back program is revolutionary, as it allows consumers to trade their old items (which are later recycled into new items) into store credits.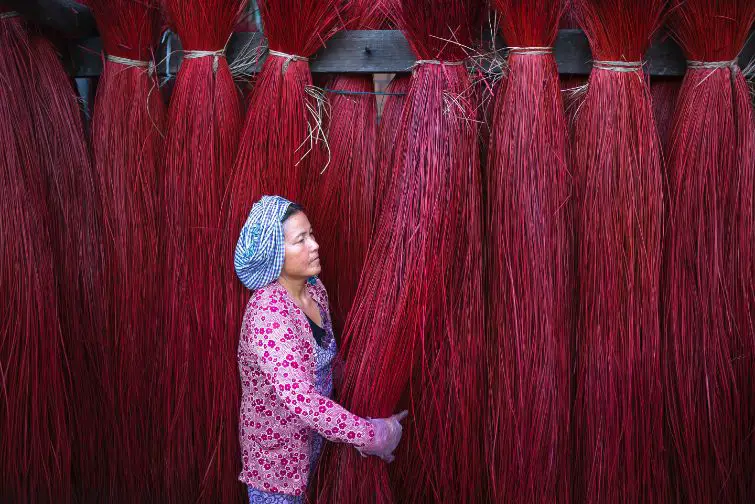 6. In The Next Decade, The Industry Can Cut Its GHG Footprint In Half
According to McKinsey and Global Fashion Agenda, the fashion industry can shift toward a more intensive decarbonization path. In 2020, the industry pledged to abide by the Paris Climate Change Agreement to reduce global warming to the 1.5-degree target. This, however, is a milestone that necessitates systemic shifts, requiring policymakers, retailers, and citizens alike to collaborate toward a positive change.
What Are GHG Emissions?
GHG (greenhouse gases) emissions are gases in the Earth's atmosphere that absorb infrared radiation and reflect it back to the Earth's surface. This creates the 'greenhouse effect', increasing the planet's temperature to sustain life. However, human activities, such as fossil fuels, deforestation, and pollution, alter the Earth's natural 'greenhouse effect', accelerating global temperatures and disrupting the planet's natural equilibrium.
Fashion's GHG Footprint
The fashion industry amounts to 4% of total emissions globally, which is equal to the annual emissions of Germany, France, and the UK combined. The most carbon-intensive practices in the industry represent raw material production, preparation, and processing, amounting to 70% of its emissions. The remaining 30% are attributed to transportation, packaging, brand operations, and end-of-use emissions.
Is There Room For Change?
Unfortunately, the industry will generate an additional 2.7 billion tonnes of emissions by 2030 if it maintains the current pace of carbon-intensive practices. Yet, if it manages to reverse the trend, there's a potential of eliminating 636 million tonnes of emissions. To do so, however, the industry needs to bring more efficiency into fabric production, transition to clean energy sources, and shift from wet to dry textile processing.
The 1.5-degree pathway necessitates improvements in the following 3 areas:
Upstream operations
Brand's own operations
Consumer behaviors
This includes using fewer pesticides and fertilizers in cotton production, making the machinery more energy-efficient, investing in regional supply chains, as well as inspiring consumers to adopt sustainable behaviors.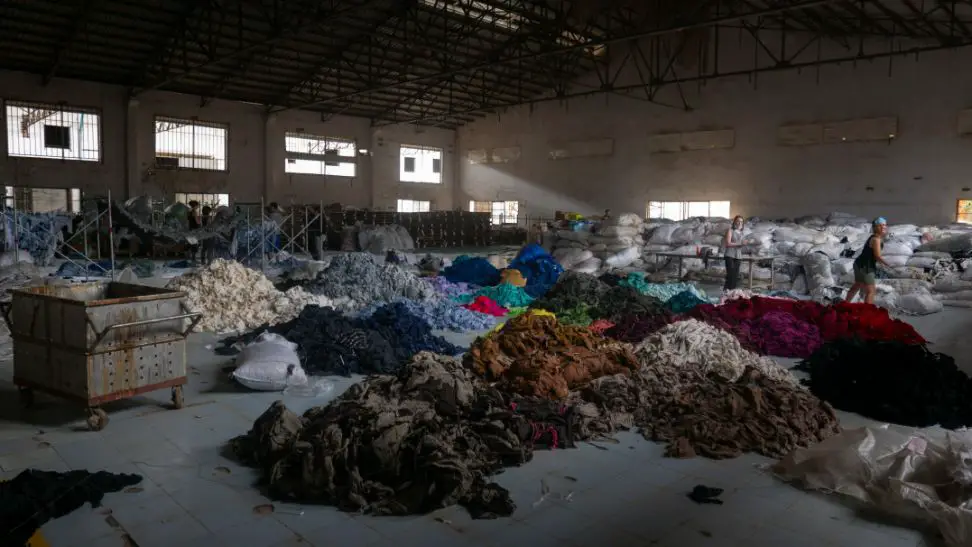 Fast Fashion Still Dominates the Industry
The rise of fast fashion brands rings the alarm bells about the future of our planet. With low-cost and poor-quality garments, retailers make consumers feel unfashionable a week after purchasing their products. This allows them to maximize profits while refreshing their collections regularly. Ultimately, they put out as many cheap garments as possible, as quickly as possible – churning out up-to-the-minute styles that fall apart after a few months or weeks of wearing. This never-ending cycle of trends burdens the planet with irreversible waste, not to mention the rampant issues of modern slavery, pollution, and the destruction of wildlife.
How Can We, Consumers, Make an Impact?
As demonstrated by our list of sustainable fashion facts, consumer sentiments play a huge role in the industry's current trajectory. As an ordinary shopper, you can make a difference by taking the following steps toward sustainability:
Get In Touch With Brands
With the prevalence of greenwashing, shoppers struggle with distinguishing good brands from bad ones. Brands advertise the 'lesser of two evils' options, make vague statements, or craft fake representations of their items – all in the effort to take advantage of consumers' naivety or goodwill. We, as consumers, however, need to be more vigilant. When in doubt, contact brands directly, inquiring about #WhoMadeYourClothes and questioning their sustainability practices. The importance of your activism is paramount – so, make sure you exercise your right to trace the history behind every garment that you wear.
Build A Capsule Wardrobe
Prioritizing conscious consumption over fleeting trends, capsule wardrobe demands your utmost commitment to sustainable fashion. It makes you examine your shopping impulses, as to why you buy from certain brands or consume the way you do, bringing more mindfulness into your relationship with fashion. As a result, you end up embracing your authentic sense of style, detaching yourself from trend-chasing, and ultimately, curbing overconsumption.
Simply ask yourself, if you owned a minimalist closet full of pieces you love, would you spend hours on social media emulating what others wear? or would you still scroll on fast fashion websites chasing the next big trend? Probably not.
Conscious consumption can fill the endless void of novelty-seeking, as it's all about long-term, rather than short-term fulfillment. Besides, our selection of sustainable facts demonstrates that shopping green is trendy – so, make sure to hop on the sustainability bandwagon and dismantle the fast fashion machine.
Support Sustainable Brands
It's time to say goodbye to brands with questionable practices, complex supply chains, and overseas factory sites. Instead, say hello to your local, small-scale sustainable brands that sell one-of-a-kind items, with traceable systems of ethical production. Buying local ensures that you give back to your community. After all, our selection of sustainable fashion facts should convince you to do so, as it would shift power from the hands of big fashion retailers into the ones of small-scale, sustainable creators.