Upcycling is a sustainable creative process that adds value to old, unwanted items by repurposing them. Through saving what would otherwise go to waste, it benefits the environment, your wallet, and even your health!
While upcycling may feel too complicated at first, don't despair – there are no specific rules for you to follow. Whether it's attaching patchwork to your favorite pair of jeans or turning a t-shirt into a tote bag, you should let your imagination roam free and indulge in new, exciting ideas.
However, as you start brainstorming, know that a little inspiration goes a long way – which is why we created this selection of upcycling ideas that are easy, fun, and adjustable for your sustainable closet. Without a further ado, let's explore our hand-picked selection of no sew upcycling ideas that are both planet- and beginner-friendly.
10 Beginner-Friendly Ideas for Upcycling Clothes No Sew
Let's begin with the ultimate slow fashionista starter pack – a basic set of craft supplies, materials, and pieces of decoration (that might be hidden somewhere in your drawers) to accompany you on your upcycling journey.
Here are some essential tools you may need for our 10 DIY upcycling clothes no sew ideas:
Scissors
Fabric glue
Safety pins
Ribbon or string
Decorative Rhinestones
Fabric Paint
Beads
Now that you have everything ready, it's time to tap into your artistic mindset, reconnect with your creative self, and DIY your heart out!
1. Long-sleeve Shirt Into Halter Top
Turn a long-sleeve top into a chic halter top by tying the sleeves around your waist and safety-pinning the bottom of the shirt around your neck!
As seen on TikTok, this trend transforms what would usually be a winter-only-top into a beautiful statement shirt for spring and summer – and without slicing it with scissors or drowning it in goopy glue – a win-win upcycle in our book!
2. Sweater Into Pillow Cover
Turn an old sweater into a cozy pillow cover by cutting it to size and using fabric glue to secure the edges. This type of upcycling is great as a cute gift or to add some personality to your throw pillows! It gets an environmentalist A+ from us.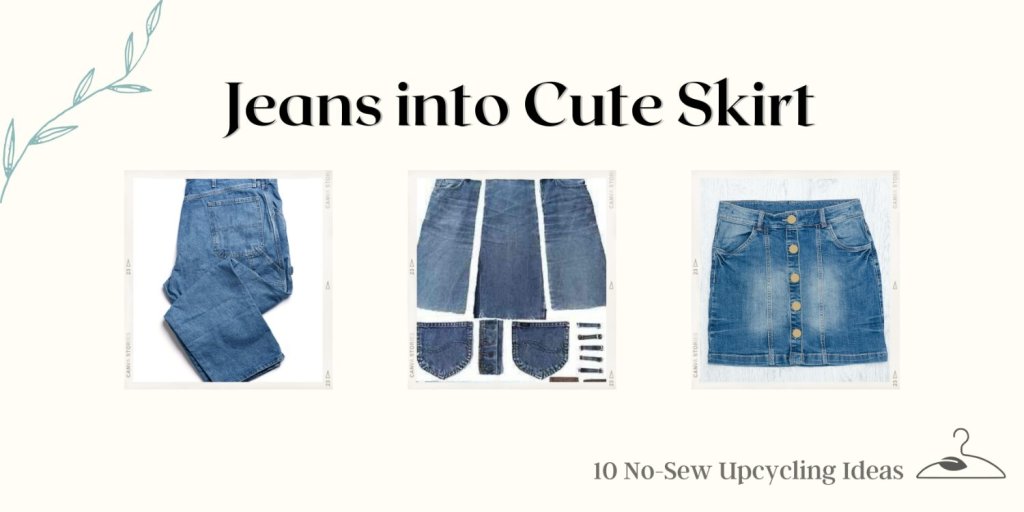 3. Jeans Into Cute Skirt
Cut up old jeans to make shorts or a denim skirt, then use fabric glue to add embellishments or patches.
This is perfect for the upcoming spring/summer season. We've fallen prey to buying a pair or two of jeans that didn't exactly fit – this upcycling hack can turn unworn jeans into the perfect jean skirt! Add patches or rhinestones for a more unique look.
4. T-shirt Into Tote Bag
Turn old t-shirts into tote bags by cutting off the sleeves and neckline, then tying the bottom – we love this upcycling hack. Old clothes have more benefits than just becoming clothes again.
Besides, this easy hack lets you reuse your old shirt and also replace a plastic bag – another win!
5. Add Embellishments!
Add studs or rhinestones to old clothes or bags!
Use fabric glue to add studs or rhinestones to clothing items. This can give them a bit of edge or sparkle, two things we love.
6. Handmade Necklace
Make a statement necklace by stringing together old buttons or beads on a piece of ribbon or string.
This upcycling idea is perfect for making a personalized gift for friends or family.
7. No-Sew Scarf
Create a no-sew scarf! Take a large piece of fabric and cut it to the desired length. You can leave the edges raw or use fabric glue to create a hem.
However, if you don't have to have fabric lying around to make a scarf, you can cut long strips of a fuzzy sweater to achieve a similar result! The leftover fabric from cropping the bottom of a shirt or sweater will also give you a hand-made infinity scarf.
8. Safety Pins
Use safety pins to create a new look for clothing items. You can gather fabric with them to create a ruched effect or use them to attach accessories like beads or patches!
On top of it, you can lace the pins through the fabric to highlight your waistline. Simply pull the fabric tight behind the waist and customize the cinched effect to your preference. This will highlight your natural waistline, so that the garment hugs your body comfortably.
9. Corset Button-Up Shirt
You can also use safety pins to tighten button-ups by creating a corset using ribbons! TikTok has great videos on how to achieve this super trendy look.
When wearing the button-up, figure out how tight you want it around your midsection by gathering the fabric from the back and pulling together. Add three safety pins where you gathered the fabric, on the right and left side. Use three long pieces of ribbon and string them through each pair of safety pins. Tighten each line of ribbons and tie with a bow to have a gorgeous corseted button-up!
10. Sweaters and Shirts into Crop tops
The "old classic", as we call it. An upcycling list wouldn't be complete without the easiest upcycling hack there is – transforming classic sweaters into trendy crop tops.
A sweater is cute but sits too low? Take some scissors and crop that baby. Bottom of a shirt has a fraying hem? Crop that top! Just want to show off your stomach? Crop it all off!
What Does Upcycling Clothes No Sew Mean in Fashion?
In the fashion world, upcycling clothes no sew became a trend focused on utilizing large amounts of leftover textile waste to create well-designed clothes that satisfy its ever-growing market. Because fast fashion requires over-production, the amount of textile waste is projected to "surge from 7% to 30% in the next 5 years" in the UK alone, creating harmful emissions from manufacturing and polluting already crowded landfills.
The average American throws away 82 pounds of textile waste each year
The U.S. produces up to more than 11 million tons of textile waste – most of which is non-biodegradable
92 million tons of clothing end up in landfills each year, which generates half a million tons of microplastic waste
Statistics like these aren't meant to guilt you into being more sustainable. They're here to show you just why upcycling is so important in an age of overconsumption. Upcycling is the sustainable, cost-effective way to circulate clothes back into your wardrobe. It can help you think a little bit more about what you should buy – and what you should throw away.
But even though it helps us regulate our waste, upcycling isn't just about the world around you – you can benefit as well! It might seem like a passing trend, but upcycling will not only aid the environment but also boost your mental health.
Creativity And Mental Wellbeing
Studies show that taking part in creative processes like DIY promote "happiness through problem-solving ability" and that people who are creative "tend to be more intrinsically inspired or self-motivated'. So, why not indulge in arts and crafts, rather than endless online shopping?
A lot of people (us included!) shy away from upcycling as it normally involves sewing, hemming, and requires machinery you just don't have at home. However, our DIY upcycling clothes no sew ideas give you a bit more freedom . Besides, they don't require weeks of watching YouTube videos about stitching patterns in order to master upcycling. This makes them an ideal way to boost your mental health while transforming your treasured garments into something new.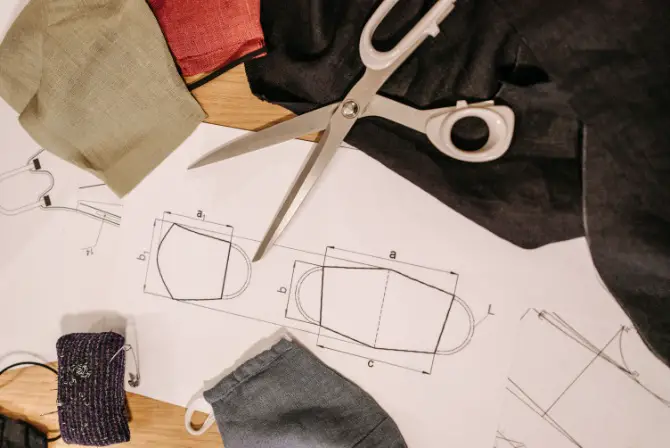 Upcycling Clothes No Sew Through the Years
If you were born in the late 1990's or early 2000's, you may remember taking an oversized shirt and using scissors to fringe the bottom for the perfect cool-kid vibe (especially t-shirts with obscure band logos plastered on the front).
Perhaps, you belong to Gen Z, which means you may have a pair of old jeans ready to be painted with bleach to add originality to a simple item in your wardrobe, and maybe even a shirt made from old tights!
Yet, if you were around in the late 1960's and 70s, you definitely know a thing or two about bedazzling almost everything in your closet. DIY and upcycling have always been the trendy fashionista's answer to revitalizing clothes and cutting down on over-consumption.
Regardless of what generation you belong to, as an eco-fashionista, you should ask yourself – how can you make the absolute most of our DIY upcycling clothes no sew ideas?
Taking Advantage of Upcycling Clothes No Sew Ideas
It's important to think about you, your closet, and your spending habits. Revamping old clothes serves as the perfect tool for reintegrating pieces into your wardrobe in a unique way. Ultimately, it feels like crafting your brand new pieces without spending a dime (or supporting fast-fashion!).
Don't Be Afraid to Stand Out
Not everyone is a "perfect" environmentalist, nor do you have to be. Buying less-than-sustainable products or buying from well-known fast-fashion brands doesn't make us unethical fashion monsters. It's perfectly human to be imperfect.
You deserve to make your own choices! But if you end up regretting a dress you bought on a whim or a trendy patterned shirt, upcycling can give them second chances in your closet and your home (and you can get your money's worth!).
Luckily, with no sew upcycling clothes, you can make a trend statement and stand out from the crowd. By reusing, recycling, and repurposing items, you can seek novelty without harming the planet. Besides, you can add a personal touch to every upcycled piece, turning it into a fashion statement. After all, the main pillar of sustainable fashion lies in discovering your individual sense of style, which is based on your lifestyle, tastes, and unique modes of self-expression, rather than rigid molds of never-ending trends.
Embrace Mindfulness
Being sustainable and fashionable seems harder and harder these days, especially with the enticingly low prices of clothing, shoes, and bags worldwide. Upcycling takes advantage of all this excess by turning indulgence into utility.
You may be feeling overwhelmed when you look at the mound of clothes in your wardrobe, or get stressed thinking about overspending. In such cases, upcycling will be your best companion. Being just a little bit creative has so many benefits – from easing anxiety and stress, to having the same calming effects as meditation.
With that in mind, it's time to pull out those old shirts, skirts, and sweaters and sharpen your scissors. These no-sew upcycling ideas will get your creative side up and running in no time – and without a needle in sight!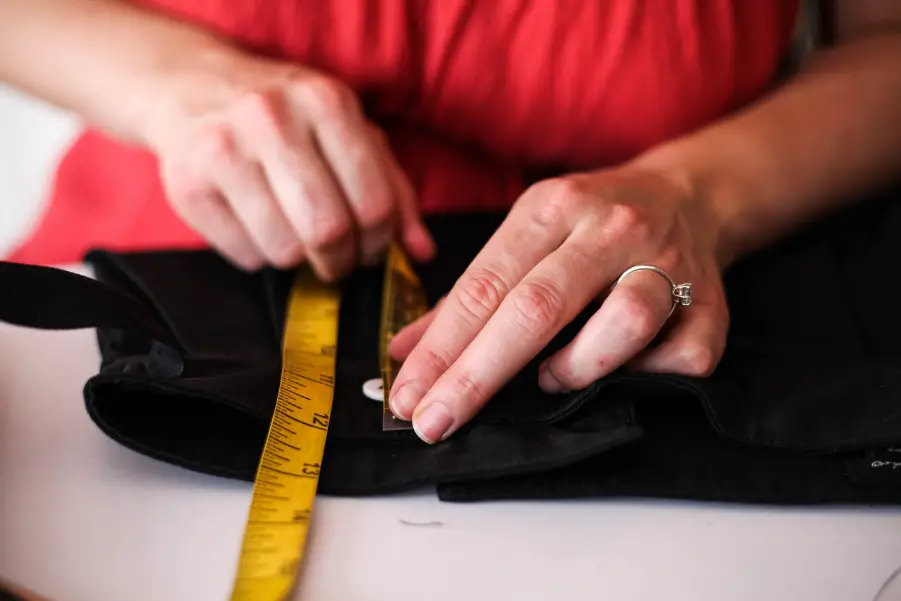 How to Make Stitch-Free Upcycling Clothes A Habit?
Upcycling doesn't have to be a one-time project – it should and can easily become a great habit that you can benefit from for years! The key is operating from the point of intentionality – always consider your current lifestyle, color scheme, body shape, and individual needs. This way, you'll be able to embark on the right kind of upcycling project.
Keeping Upcycling Clothes Fun
Being sustainable and loving fashion may seem daunting at first, but it's not a competition, nor is it a challenge that you should stress about. Rather, it is a rewarding way for us to create a better fashion industry, one DIY project at a time.
Helping the planet and natural ecosystems comes from multiple aspects of your life – upcycling is just one of many ways to be a little better at sustainability. You benefit, so does the planet, and if everyone helps, little by little, we all benefit. 
For this reason, you should stray away from self-limiting beliefs around sustainability. Instead, expand your horizons and unleash your creative powers. Simply view your clothes as a blank canvas, ready to be transformed and reinvented through the exciting world of upcycling. This way, every stitch-free upcycling pursuit will become your source of happiness.
Prioritize Creativity Over Skills
Upcycling is a great creative way to alter your old clothes into new, fashionable pieces for any season. Whenever you think about donating or even just throwing away clothes, remember a little bit of creativity (and fabric glue) can lead to great things – even if you just a beginner!
If you like our selection of upcycling ideas and would like to see more, don't hesitate to go looking where we did – social media is full of sustainable fashion tips, and platforms like TikTok and Pinterest are goldmines for the fashionable environmentalist.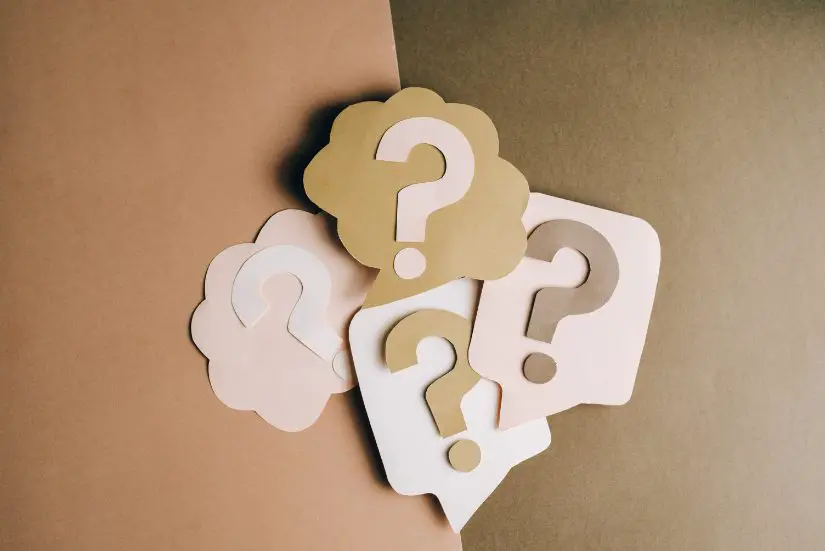 FAQ
What Does No Sew Upcycling Clothes Mean?
Upcycling clothes no sew is a process of altering old clothes and textiles using simple tools like scissors, fabric glue, and sometimes just your own hands! No-sew upcycling is less time consuming and more accessible than its more traditional counterpart. Based on age group, there are upcycling clothes no sew trends that many people have followed without even knowing it! 
How Do I Choose the Right Materials for Upcycling Clothes No Sew Projects?
To bring your upcycling visions to life, opt for basic arts & crafts materials, such as fabric adhesives, trims, embellishments, fabric markers, elastic bands, patches, or fabric scraps. These materials are ideal for beginner-friendly projects that are easy to work with.
Can I Make My Upcycled Clothes Trendy?
From embellished sweaters to distressed jeans, you can experiment with upcycling techniques to keep up with trends. Follow sustainable fashion influencers, browse fashion magazines, and explore the latest styles – this way, you'll be able to incorporate fashion-forward elements into your upcycled clothes while adding modern touches to your eco closet.